Natalia Karaulova's Message About Ukraine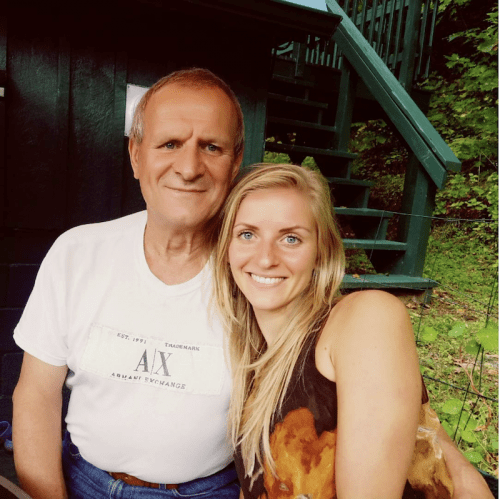 Dear NDF Sangha,
With the blessing of those who curate our Sangha messages, we post this message for our cherished Wonderwell chef and beloved member of our NDF community, Natalia Karaulova, who shares her heartfelt sorrow and personal experience as a Ukrainian abroad.  She also brings us information about how we can help.
NOTE:  As with avenues of aid that become available so swiftly and from various sources, these organizations are not yet rated on Charity Navigator/Ukraine. Please do your own due diligence with these suggested sites before donating.  NDF has no affiliation with any of the groups mentioned.
Natalia's Message…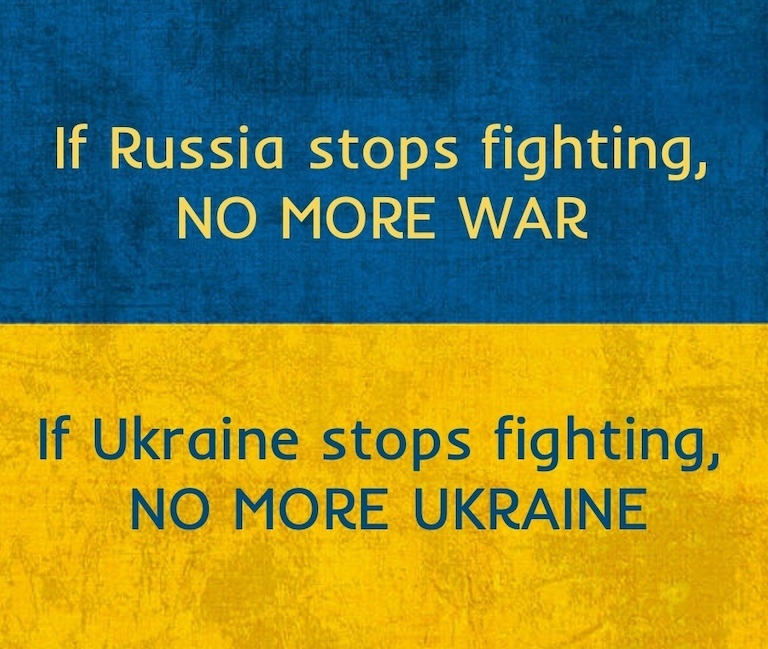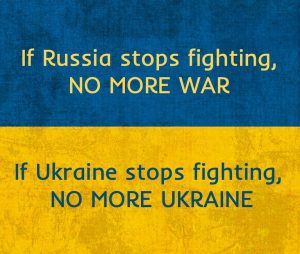 For Ukrainians abroad, myself included, these past few days have been a different sort of personal hell. Not the hell of being under the bombardment and open fire, not hiding in the bomb shelters, running abroad as a refugee of the war in an attempt to bring your children to safety, leaving your homes and loved ones behind. But one of feeling completely dis-empowered, lost, worried through sleepless nights and disorienting days, while keeping up with the news and the communication with your family and friends, who are home in Ukraine, just to hear another "I am safe…I am alive…I am fine".
This is an attempt to be proactive, to contribute to the safety and well-being of my fellow Ukrainians in a way that I can, that you can.
I kindly and with much hope am calling you to action.
What is happening now is that supplies on the ground in Ukraine are running out, and even with the money that is being sent directly there, it is complicated for the army, medical personnel, and civilians in the zones under attack to get what is needed.
So right now, non-stop and tirelessly, volunteers in the United States and Europe who are in direct communications with headquarters of volunteers in Ukraine are collecting supplies (of precise and requested lists of what is the priority), to ship directly to Poland and through established green corridors into Ukraine to be distributed where the help is most needed.
Below I have put some resources for direct ways to help with supplies (medical, clothes, and protective equipment for the army, humanitarian help, donations). THANK YOU, thank you, thank you!!!
🇺🇦 Razom for Ukraine/ Here is their Emergency Response Donation link on PayPal. (mainly medical supplies are bought and directly sent to Ukraine).  Here are more resources from Razom.
🇺🇦 Ukrainian American Coordinating Council together with Razom and Come back alive has put this fundraiser and direct shipment of helmets and vests to the Ukrainian army.
🇺🇦 World Central Kitchen is a volunteer organization that is feeding the people in Ukraine right now and also refugees on the Polish border.
🇺🇦 A direct Amazon shopping list that was put together by demand from the Ukrainian volunteer headquarters, what you purchase will be sent to the warehouse of the carrier "Ukraine Express" in Delaware, chose the address starting with Iryna Matviichuk SP202, the carrier will ship the container to the Polish-Ukrainian border and the volunteer group will transport them to the needed destinations across Ukraine:
🇺🇦 Direct support of the hospitals in Ukraine
🇺🇦 Fundraiser for the equipment for the paramedics on the front line
🇺🇦 Nova Ukraine is an organization that focuses on Humanitarian aid to Ukraine
From the bottom of my heart and of all the Ukrainians, thank you so much for your support, for your open hearts, your willingness, and your readiness to help! This war is happening on the land of Ukraine but it is not just our war, Ukraine is defending the human rights for freedom, dignity, and sovereignty across the world. It is standing against a giant bully, tyrant, oppressor, and terrorist: Putin, the Russian government, and the Russian army.
Together we stand for Ukraine, for freedom and peace in the world!
Sincerely,
Natalia Karaulova
Bradford, New Hampshire 03221
United States