Importance of Membership and Sangha
Practice is a blessing in all its forms. But the greatest blessing of all is practice within the context of a supportive spiritual community, a sangha. We are excited to welcome you into our community at Natural Dharma Fellowship.
Benefits of Becoming an NDF Member
The ability to participate in and express gratitude for the teachers and the sangha, a sacred community.
The joy that comes from helping sustain the ongoing work of NDF, and its retreat center, Wonderwell Mountain Refuge.
The opportunity to serve on NDF committees, connecting with fellow yogis and yoginis while serving the sangha.
Allowing NDF to offer our programs to all, regardless of financial constraints.
To join Natural Dharma Fellowship, follow the link to your preferred payment option below. For your convenience, membership may be paid annually or in monthly installments.
Yogi ($108 annually, $9 monthly, or a $108 one-time payment)
Contributor ($300 annually, $25 monthly, or a $300 one-time payment)
Supporter ($600 annually, $50 monthly, or a $600 one-time payment)
Sponsor ($1,000 annually, $90 monthly, or a $1,000 one-time payment)
Patron ($1,500 annually, $125 monthly, or a $1,500 one-time payment)
Benefactor ($3,000 annually, $250 monthly, or a $3,000 one-time payment)
Pay what you can $______ (this option allows you to put in your own amount for each type of membership)
Choose Your Payment Option
Change your Membership donation amount
If you would like to increase, decrease, or terminate your donation amount, please email Phil Malloy, NDF Treasurer.
If your donation is processed through PayPal, please process the change through their website. Log into your PayPal account for more details on how to make the change.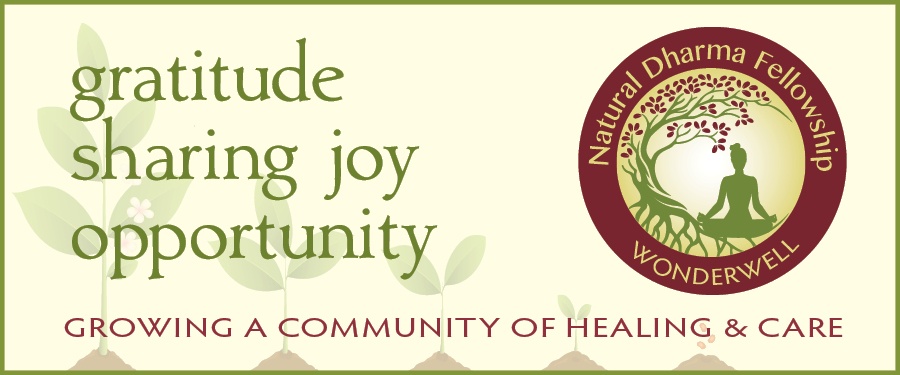 "Membership is one way to practice Bodhicitta in action, by helping to bring the Dharma into our own life and into others' lives."​
"Sangha is like a boat that helps us to cross the ocean of sorrow… When you allow yourself to be in a sangha the way a drop of water allows itself to be in a river, the energy of the sangha can penetrate into you, and transformation and healing will become possible."
Thank you for your support of Natural Dharma Fellowship and Wonderwell Mountain Refuge!
Please contact [email protected] with any questions.