Wonderwell Mountain Refuge
Buddhist meditation retreat center dedicated to the cultivation of mindfulness, wisdom, and compassion for a better world.
Natural Dharma Fellowship's Retreat Center
Wonderwell normally hosts residential group retreats year-round. 
This video about Wonderwell was produced to accompany a presentation (in conjunction with the Springfield Historical Society) by the great-granddaughter of the couple who built Wonderwell in 1910-11, "The Early History of Wonderwell and the Family that Built and Loved It."  
Why Wonderwell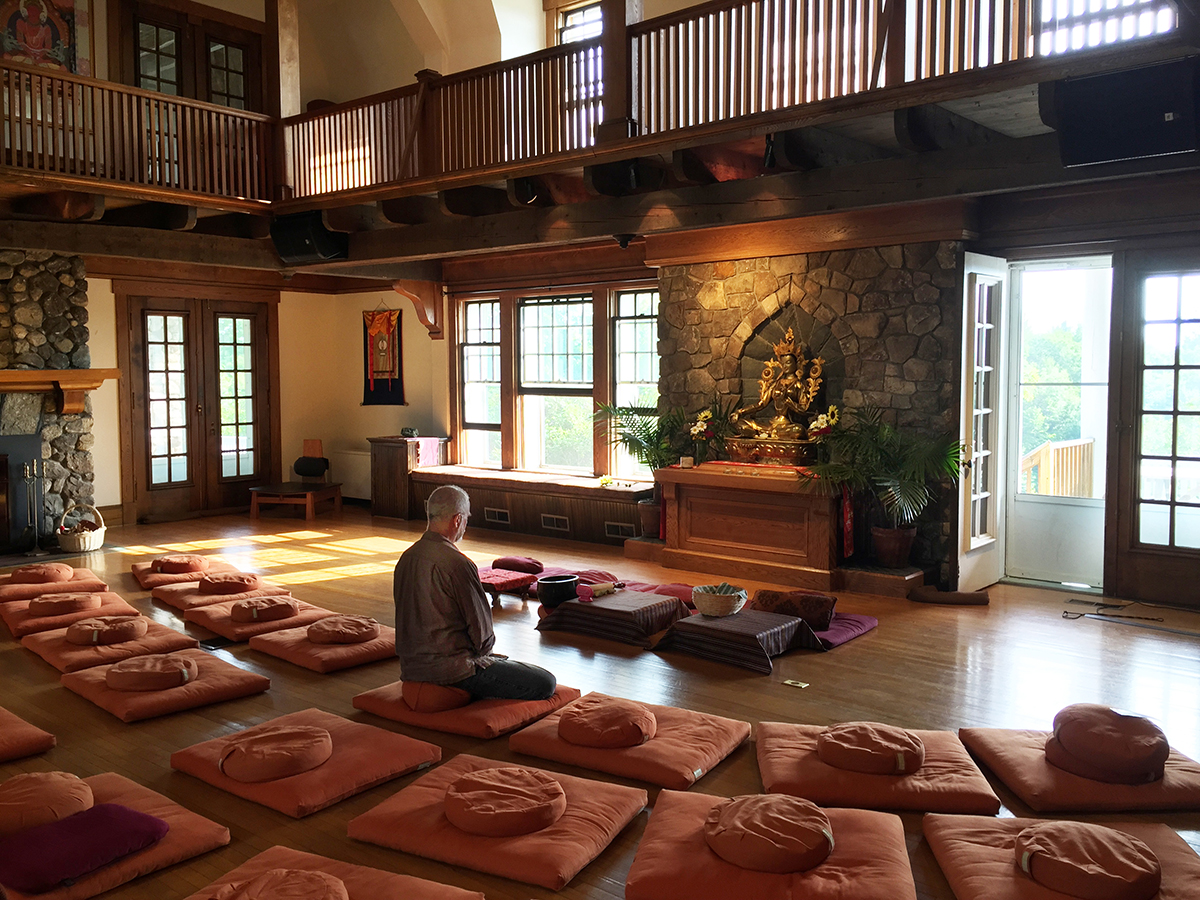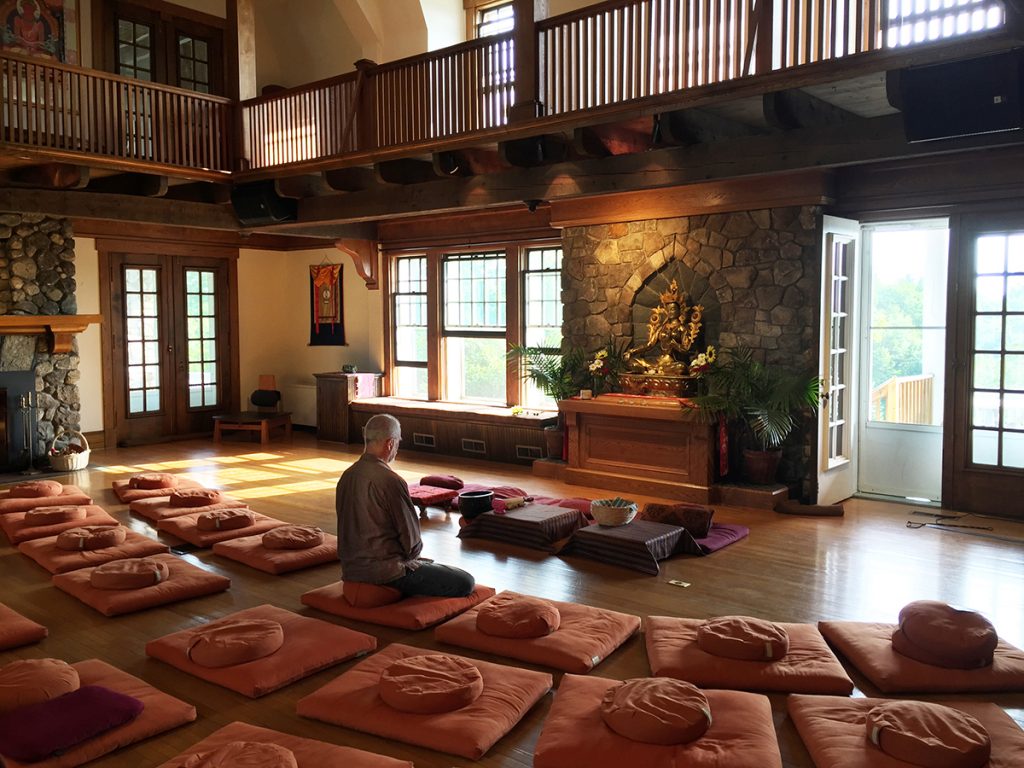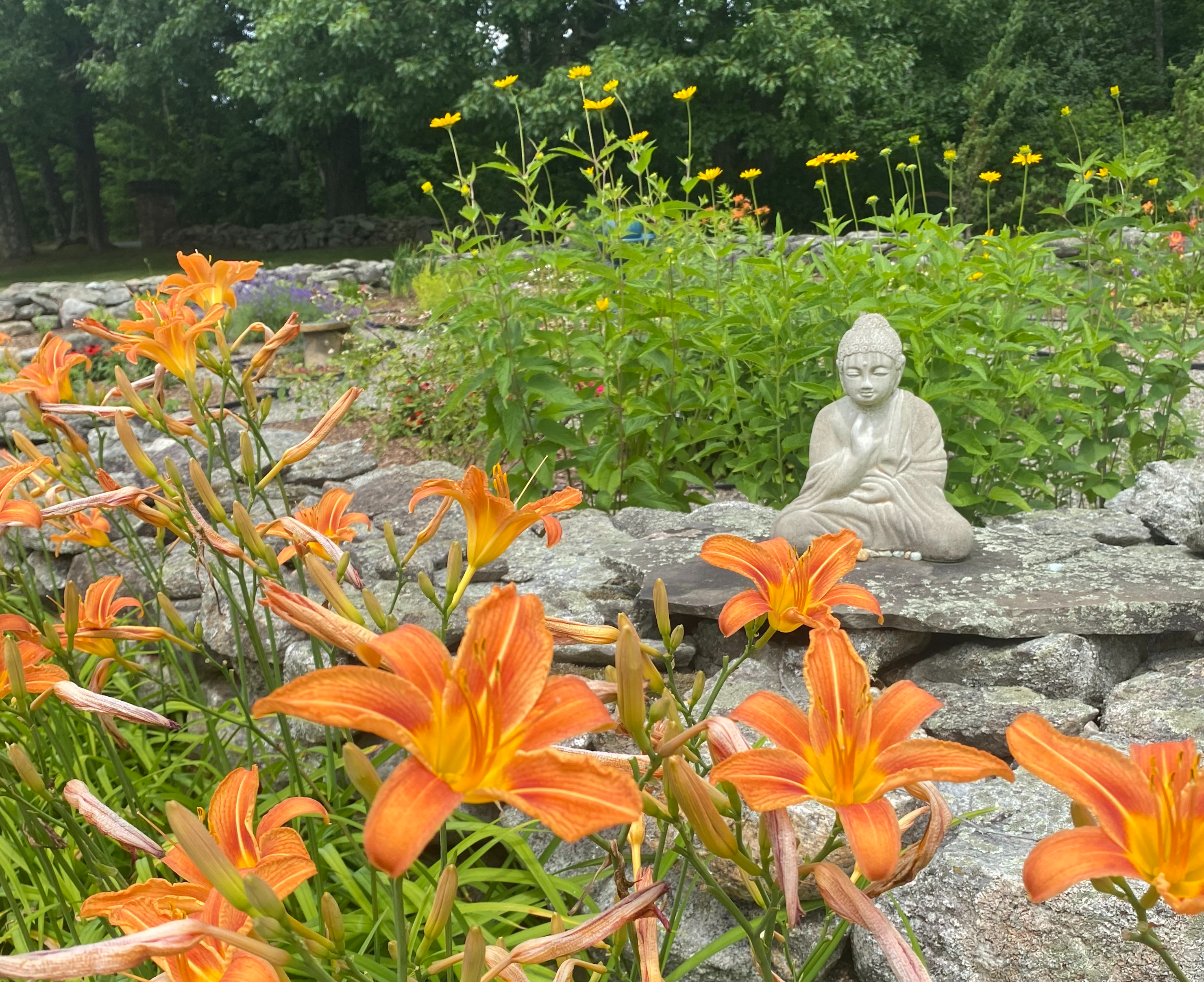 Wonderwell Mountain Refuge is Natural Dharma Fellowship's meditation retreat center. Nestled on a quiet country road in rural New Hampshire, it has provided a sacred home for the practice and teaching of Tibetan Buddhism since its founding in 2011.
Set on a west-facing hillside with sweeping views of forest, sky and mountains, the house and grounds provide a calm and peaceful oasis. The graceful building has been beautifully restored and lovingly maintained to serve as a home for the Dharma. Natural beauty embraces the living tradition of Buddhist practice and teaching that resonates here. It is a place for those who wish to connect more deeply with their own innate wisdom and compassion and source themselves for courageous loving action in the world.
Wonderwell's twenty-five acres include lawns and gardens around the main building, with fields and forest below. Our 15,000 square-foot facility can accommodate up to 40 overnight guests – each guest room is unique, and many have private baths. The meditation hall features our Tara shrine, two original fieldstone fireplaces, a suspended balcony, and seating for 100. Simple yet delicious meals are prepared in our commercial kitchen and served buffet-style in the adjoining serving and dining areas. Small sitting nooks around the building provide quiet spaces for reading, meditation, and contemplation.
A Historic Building
The Name and Area
Land Acknowledgement
Types of Retreats
Onsite at Wonderwell Mountain Refuge
Come deepen your practice in solitary retreat.
Experience the peace and tranquility of Wonderwell and explore your inner nature amidst the spacious beauty of mountains, sky, and forest.
The experience of being at Wonderwell is something very special. Many people have come here to share this experience and its benefits. We hope you will join us here, too. The natural beauty, the graceful building, the love and care and deep practice that happen here – all contribute to a serene and supportive atmosphere for the Dharma.
This section provides practical details about staying at Wonderwell Mountain Refuge to help you plan for a successful retreat. We hope to welcome you in the near future!
Group Retreats: General Information
Group Retreats – 
General Information
For updates on our policies and procedures concerning our Covid policies, please see our Covid Policy Updates. 
Hybrid Options
We offer online access for many retreats, including those with a residential component. At-home hybrid participation will be somewhat different from the purely online retreats, but we are committed to providing the best retreat experience we can for all participants, both residential and online.
Meals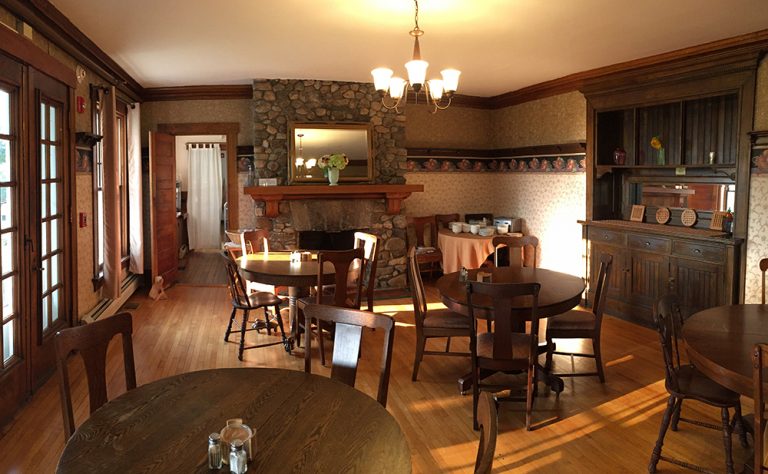 Wonderwell's meals are provided by our talented sangha chefs. As much as possible, we select local and organic foods to provide well-rounded and nutritious vegetarian meals which include gluten-free, dairy-free, and vegan options. Healthy snacks are available between meals. Tea is available around the clock and the coffee pot is on until 2:00 pm daily.
If you have severe food allergies or special dietary needs, please provide this information on your registration form.
We have limited ability to accommodate special diets beyond the options listed above. People with special dietary needs are encouraged to bring any supplemental food they may need. A separate refrigerator and food storage area are provided for this.
If you are participating in a retreat as a commuter, you are included in all meals. Please inform the retreat manager if you do not intend to eat onsite.
Yogi Jobs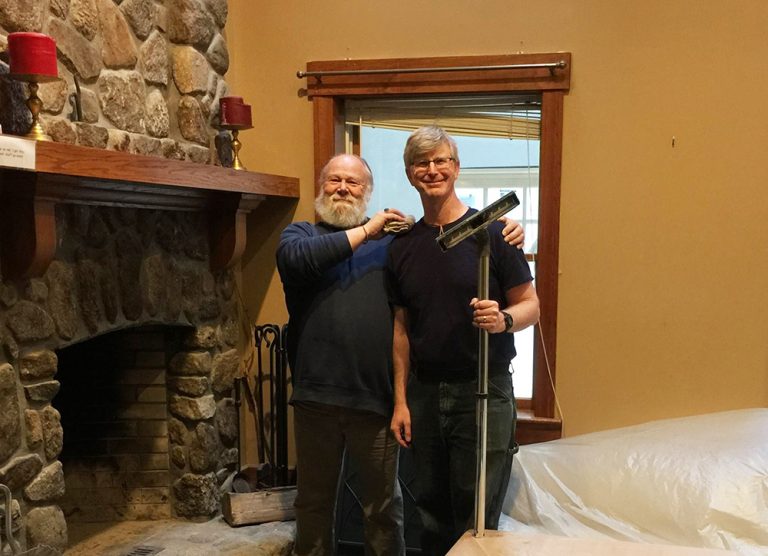 During group retreats, you will have the opportunity to integrate your practice into the activities of daily life by performing a service task for the benefit of your fellow retreatants. We call these "yogi jobs" and they include things like dishwashing, gong ringing, coffee making, and simple cleaning tasks.
At check-in, you will be asked to sign up for a Yogi job which will not take more than an hour a day and (most) do not require special skills or heavy manual labor. These jobs, while simple, are essential in supporting the day-to-day environment that serves all those attending the retreat.
Arrival and Departure
On-site check-in for retreats generally happens between 3:00–5:00 pm on the opening day. Please do your best to arrive during this time window. A light dinner will be served, with orientation and opening session to follow.
Retreats generally end with a light lunch at noon on the closing day. We ask that all guests depart Wonderwell by 2:00 pm so that staff can finish their work and go home as well.
Group Retreats: Registration
Group Retreats : Pricing
Financial Aid
Solo Retreats
What to Bring
Camping Information
Commuter Options
Important Policies
Cancellation Policy
Wonderwell is approximately 2 hours from Boston and 5 hours from New York.
There is ample parking on the grounds. At this time we are not able to offer car-pool coordination.
From the Upper Valley:
Wonderwell is about 30 minutes south of White River Junction, VT and Lebanon, NH on Interstate Highway 89. Take 89 South to exit 13 (Grantham). At the bottom of the exit ramp, take a right turn. Continue past the Fire Station and Post Office until you intersect NH Route 114. Turn left on Route 114 and go about 4 miles until you reach Philbrick Hill. Turn left on Philbrick Hill Road and Wonderwell is at the top of the hill on the left.
From Boston:
Wonderwell is a 2-hour drive from Boston. Take Interstate Highway 93 North. Just before you reach Concord, NH take Interstate 89 North. Take Exit 12A (Springfield) off of 89. At the bottom of the exit ramp, take a right turn. When that road T's, take a left onto Route 114. Take Route 114 past Lake Kolelemook (on your right) and through the small town of Springfield. Turn right on Philbrick Hill Road and Wonderwell is at the top of the hill on the left.
From New York City and points South:
Wonderwell is about 5 hours from NYC. Take Interstate Highway 95 North to New Haven, CT and then take Highway 91 north. Stay on Interstate 91 through Connecticut, Massachusetts and into Vermont. When you reach White River Junction, VT take Interstate 89 South into New Hampshire. Then follow the directions shown above for "From the Upper Valley".
Dartmouth Coach provides bus service from Boston and New York City to the "Upper Valley" of New Hampshire where Wonderwell is located. You can view the schedule and purchase tickets on their website. Click here.
Natural Dharma Fellowship offers pickup and return service for two Dartmouth Coach bus stops near Wonderwell: Lebanon and New London. We charge a small fee for this. If you will be traveling by bus and need us to provide pickup and drop-off, please arrange this well in advance of your retreat. You can select and pay for this service during the registration process. The Registrar will then be in touch with you to finalize your transportation arrangements.
*Masking is required in the car during rides to and from Wonderwell.*
Frequently Asked Questions