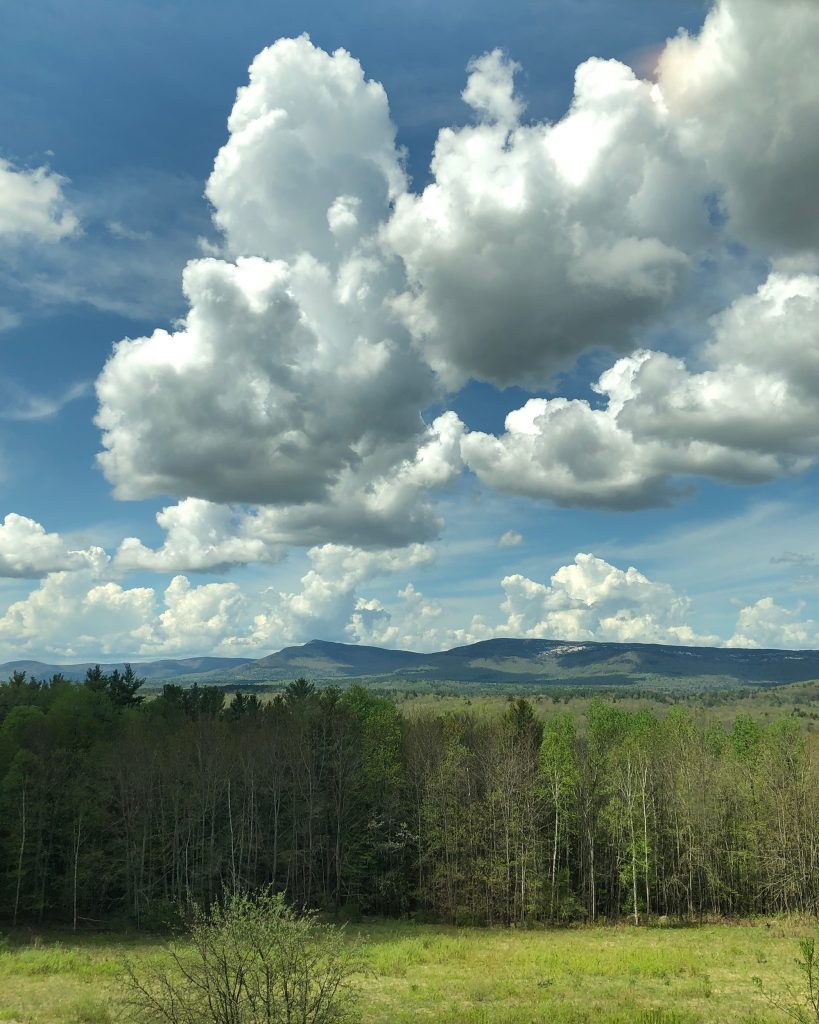 by Roxanne Broadbent.  
The summer of 2018 was the last time I had experienced an in person retreat at Wonderwell Mountain Refuge. Since then, like most of us, I discovered the rich online sangha experience, meeting new dharma friends, receiving teachings and transmissions via Zoom. Our precious online sangha has supported us as we journey through the pandemic and the continuing heartbreaking tragedies manifesting out of our human ignorance.
As the catastrophic global suffering continues, I welcomed the opportunity to return to Wonderwell for a weeklong retreat with Brendan Kennedy. As I made my plans to travel to Wonderwell I was looking forward to being with sangha in person and also wondered, "Will I feel comfortable being with others? Will there actually be a difference between the last two years of online sangha practice and being able to practice in the meditation hall with others? Will all the health protocols within Wonderwell take away from the retreat experience?"
Stepping out of the car, I was immediately captured by the expansive vista of Croyden Ridge and the vast blue sky radiating in all directions. I had forgotten this natural invitation to let go that awaits us upon arrival. I soon discovered, that was simply Wonderwell's initial greeting. Next, I walked into the meditation hall – I was home. The energy of all the years of practice, teachings, transmissions and blessings were palpable in every cell of my being. A simple, profound, "Ahhh," resonated, letting go into this sacred space with Tara's welcoming presence. The power of the hall was magnified when we gathered for each teaching and practice session, relaxing into the energy of precious human connection and unconscious bonding as we steeped in Dharma together.
As for my concerns around health protocols, they have been alleviated. The staff is very conscientious; as retreatants we wore our masks throughout the retreat, except when in our rooms, and the amazing meals nourished us and were kindly served within the new serving system.
Wonderwell awaits us all, inviting us to return to its beauty, its blessings, and to reconnect with the caring staff and dear sangha. Those of us who are able to be present in the hall, enrich the experience for those who join us via Zoom (see photo below). May we all continue to benefit from the blessings of this precious jewel nestled in New Hampshire, waiting to welcome us home.
Above photo by Susanne Personette, who participated in this retreat as well: "It was a truly stunning day. And SO wonderful to be 'home' again at WW after 2-1/2 years away."
And here's a photo from the retreat itself, as Brendan and Roxanne welcome the online zoom participants into the meditation hall!