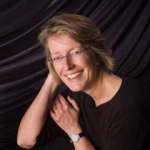 Visiting Teacher
Visting Teacher
Jonna Goulding is a palliative care specialist and family doctor who graduated from McMaster University Medical School in Ontario, and complete her residency in rural family practice in Thunder Bay, Ontario.  She worked as a family doctor in rural Vermont for years, then became a palliative care specialist and is now the Director of Palliative and Spiritual Care at Central Vermont Medical Center in Berlin, Vermont.
She taught for several years in Upaya Zen Center's Being with Dying retreat in Santa Fe, New Mexico, and has presented workshops at many regional literature and storytelling festivals, as well as national and international medical conferences on the wounded healer archetype, and the importance of ancient stories in understanding the legacy of healing that palliative care professionals bring to their work.
Her specific interest is in the interface of literature, arts, and medicine, and how the arts can help support the healer.