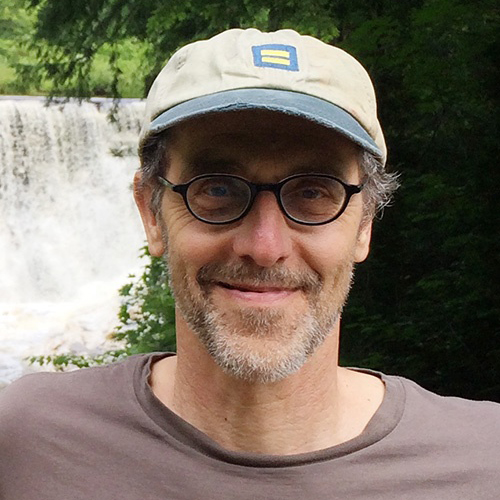 Mitra
Eric embarked on the Buddhist path in the early 1990s, first taking precepts in the Theravada Buddhist tradition, which continues to inform his practice. Inspired by the bodhisattva ideal and inexplicably drawn to Tantric Buddhist art, Eric began exploring the teachings and practices of Vajrayana Buddhism in the 2010s. He found a spiritual home in the Vajrayana after encountering the innate wisdom and compassion teachings of Lama John Makransky and, soon after, the profound teachings on natural meditation and bodhicitta of Lama Willa Miller, Lama Liz Monson, and other core teachers with the Natural Dharma Fellowship. Eric's Vajrayana teachers also include Anam Thubten and Tsoknyi Rinpoche, and he continues to be inspired by the Theravada monk Ajahn Amaro and other disciples of Luang Por Chah. He enjoys learning from teachers in all spiritual traditions.
Under the guidance of Lama Willa and Lama Liz, Eric continues to learn about and practice Tantric Buddhism and Dzogchen. He has a strong affinity for Dharma study, chanting, and Sadhana practice—a combination that nourishes head, heart, and spirit.
Eric first participated in the Margha program during 2016, and was deeply impressed by the breadth and depth of the teachings offered on meditation and bodhicitta, as well as Margha's supportive structure for learning from NDF teachers, Mitras, and dharma friends in retreats and small groups. After 3 years as a Margha participant, Eric was delighted to accept an invitation to serve as a Co-Mitra for the Cambridge Margha group, beginning in 2020. He has also been a meditation practice leader with the Foundation for Active Compassion since 2017.
Eric is deeply committed to making NDF Dharma teachings more widely available. As a volunteer, he regularly edits audio files for general NDF retreats, courses, and weekly teachings, as well as teachings specifically for students in the Margha program, Vajrayana track, and Dzogchen track. He also serves on NDF's Tech/Communications Committee, and occasionally manages NDF's online Zoom retreats.
During the first half of Eric's career, he worked as a science writer, editor, and consultant with particular emphasis on energy and environmental issues. For the past 25 years, he has been a health educator and writer with the AIDS Action Committee and the New England AIDS Education and Training Center.
Upcoming Event with This Teacher