Winter Meditation Intensive 2024
Kathe McKenna, David Bayer
February 16, 2024

-

March 3, 2024
Until Dec. 15, a 5-night minimum stay is required for registration.
Starting Dec. 16, you may book with a 2-night minimum stay.
---
Please click on THIS LINK to register.
---
We're offering the opportunity to dive deeply into individual practice in the supportive environment of Wonderwell during deep winter in rural New Hampshire.
Our schedule will include two guided meditation sessions per day and at least one individual  dharma conversation with the guiding teachers during one's stay. (More conversations if the stay is longer than 5 days.)
Participants will have access to the meditation hall as well as their private rooms for practice. There will be three simple, delicious vegetarian meals per day, and participants will be given yogi jobs, mostly to help with meal cleanup. Upon departure, each retreatant will prepare/clean their room and bathroom in preparation for the next retreatant.
---
ROOMS FOR THE WINTER MEDITATION INTENSIVE
All rooms are private except for the dorms, but you will not have a choice of ensuite or hall bathroom. Please email the registrar if you require an ensuite bathroom for medical reasons.
Couples or friends may share a room if they wish. Please register only one person and then email to make arrangements for registering the second person.
---
IMPORTANT COVID INFORMATION
NDF COVID POLICY: Please check this page of our website for our current COVID policy. Incorporate best practices for COVID-19 mitigation in your lifestyle and travel, at least during the 10 days before you visit Wonderwell. Use prevention strategies when traveling.
VACCINATIONS: No longer required.
MASKING: Masking is now optional, though masks are strongly encouraged if you have respiratory symptoms or belong to a group that is at higher risk for COVID-19.
TESTING: A negative COVID-19 test result is required before admittance to the retreat center. Please test within 24 hours prior to your expected arrival at Wonderwell, using either a PCR test or a rapid (at-home) test kit. Please bring a rapid test kit with you to Wonderwell. We will have a limited number of test kits available for during-retreat testing.
---
SCHOLARSHIPS
Wonderwell Mountain Refuge strives to offer retreats in a manner that is inclusive for persons of all means. If the full cost of the Winter Meditation Intensive would create an undue financial burden, we encourage you to apply for a scholarship. Please visit this page on our website learn more about financial aid.
---
CANCELLATION POLICY
Wonderwell charges a $75 cancellation fee for residential (onsite) retreat cancellations more than 4 weeks before the start of a retreat. Any cancellations between 4 weeks to 11 days prior to the program are charged a $150 cancellation fee. For any cancellations 10 or fewer days prior to the start date of the program, no refunds are offered. However, if you are feeling ill or feel you might have been exposed to the COVID virus, please cancel your attendance at any Wonderwell retreat even at the last minute. In this case, we will provide a full refund of your payment.
Wonderwell Mountain Refuge Full Calendar
About the Teachers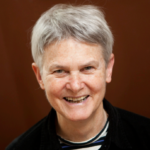 Kathe McKenna
Dharma Teacher, NDF Board President
View Profile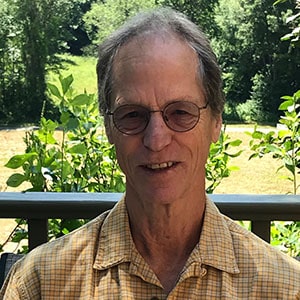 David Bayer
Meditation Teacher, Mitra
View Profile