Why Would Anyone Watch the Mind? An Introduction to Meditation
Kathe McKenna
October 12, 2022

-

November 16, 2022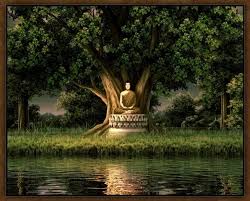 Live Online + unlimited access to course recordings
A six-week course, Wednesdays, 6:30–8:00 pm ET
Are you curious about meditation? Do you sometimes find your own mind a challenging place to be? Would you like to know how to abide peacefully in the center of your own being? If so, this six-week introductory course is for you. During these six weeks, we will journey into the heart of the practice of meditation, exploring the in's and out's of what it is, how to do it, and how to bring this profound practice of self-love into our lives in a stable and sustaining way. This course is designed to introduce participants to the fundamentals of meditation through a range of modalities, including exploring experiential practice, unpacking common terminologies, and understanding the central role in meditation for developing compassion for oneself and others. We will also explore how curiosity and motivation with regard to meditation play a key role in revealing our truest self, together with our own innate peace, joy, and wisdom.
Participants will leave this course knowing how to meditate, what meditation cultivates inside our own beings, and why it can be so helpful to incorporate this kind of self-care and healing into our daily lives.
If you are new to meditation, you might also be interested in the weekend retreat titled Awakening from the Sleep of Unawareness, Dec. 2-4, 2022. It is a hybrid retreat with both a residential and an online component. For more information, please click on either of those links.
Closed captioning is available on all online courses.
IMPORTANT INFORMATION
Please read carefully! The Zoom link will be emailed to all those registered two days before the course begins. register after the course begins, you will get the Zoom link shortly after you submit your registration.
If you If you don't see an email from Natural Dharma Registrar or Wonderwell Mountain Refuge in your inbox, it may have mistakenly gone to your spam/junk  folder or Promotions or Update categories. Please put these two email addresses in your Contact or Safe-Send list to make sure you receive our emails:
retreats@wonderwellrefuge.org
register+wonderwellrefuge@retreat.guru
The same Zoom link will be used each week, so you may want to save it in your calendar so that it is easily accessible. It will also be available in the dashboard of your user account once it is uploaded to your resources.
PROGRAM COST
It is Natural Dharma Fellowship's aspiration that no one be turned away from our teachings and retreats because they are unable to pay the full cost. In order make our courses affordable for all who wish to attend, we are offering a three-level fee structure that takes into account people's differing financial circumstances:
Benefactor – for those who can afford it, this fee level helps provide support for those with limited financial resources and assists with the care and maintenance of Wonderwell Mountain Refuge
Course fee – for those who can cover the basic cost of a retreat or course
Supported – for those with limited financial resources or recent financial hardship
The pricing options for a particular retreat are based primarily on its length and are intended to give you an idea of what it costs to offer that retreat. The amounts listed are suggestions. You may write in any amount that fits your financial situation. Any amount offered above the Course Fee level will be considered a tax-deductible donation and will be acknowledged as such.
USER ACCOUNTS & RESOURCES
The user account feature of our website provides a secure place where materials from your retreats can be posted and accessed. If you don't have an account already, you'll want to set one up as soon as you register.
Paid resources – retreat recordings and other retreat materials – will only be available in the dashboard of your user account.
If you haven't already created an NDF user account, please visit our website to Create an account as soon as possible.
User accounts are manually synced after the retreat. Please be aware that this does not happen automatically with registration. It is a separate, manual operation.
Please visit the Technical FAQ page on our website for useful information about user accounts, helpful tutorials, as well as answers to many other questions. You can contact support@naturaldharma.org with questions about your user account.
Wonderwell Mountain Refuge Full Calendar
About the Teachers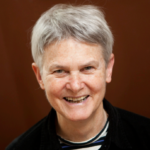 Kathe McKenna
Dharma Teacher, NDF Board President
View Profile