Rewilding the Soul Series
Lama Willa Blythe Baker, Lama Liz Monson, Sarah Buie
March 5, 2023

-

December 3, 2023
A Year-long Meditative Journey in the Natural World with Home Council Circles
Registration for the Full Series is now closed due to high registration volume at the outset of this program. Participation in Rewilding the Soul is still possible through monthly Dharma Sundays with this theme. You can register here. We plan to offer future programs with Home Council Circle practice, so if you are interested, keep an eye out!
What does it mean to be human in these times, when the sky, wind, air, rivers, oceans, soil, rains, trees, plants and animals seem to be asking us to remember? When our bodies are asking? If you have sensed this call, if your heart is troubled by the state of our planet, if you feel overwhelmed with a sense of urgency, if you are seeking a way for these times,  you are not alone.
Lama Willa Blythe Baker and Lama Liz Monson, in collaboration with the Council on the Uncertain Human Future, invite you to join us for Rewilding the Soul, an interactive series of monthly Sunday gatherings in which we explore the deepest promise of our practice. This promise is not to soothe anxiety, nor to help ourselves find calm in the eye of the storm. The deepest promise of our practice is to attend and transform our collective trauma and to encounter the truth of non-separation— that we have never been separate from what we wish to protect, or from the ones who have failed to protect it. 
Rewilding the soul is inner work that helps us attune to the wisdom and love that are always flowing around and through us, the non-conceptual voices of the natural world that seek to draw us home to our deepest being, our core of deep compassion, kindness, and availability to extend ourselves to each other and the wider world. 
WHAT TO EXPECT:
This series centers around two practices of non-dual awareness: the practice of meditation in wild spaces and the practice of council. The first is attentional and embodied, the second relational. Guided by our inner wisdom, we find our way into conversation with the natural world, our own non-conceptual field and one another as we listen for signals as to what it means to grow into an awakened planet at this time. 
Please view this video  for a heartfelt, inspiring teaching by Lama Willa introducing this series.
We encourage you to register EARLY to experience the full series, which includes a Home Council Circle (around 10 members). Sessions will begin during a monthly Dharma Sunday gathering and will typically include:
A brief ten-minute dharma talk, 

Forty minutes of open awareness meditation in or near a

wild space

(which can be as simple as a houseplant), 

Followed by an hour of deep reflection in a circle of peers, your Home Council Circle.
Our March 5th opening session provided orientation to the Council process. A video of this session will be available in your dashboard. 
HOME COUNCIL CIRCLES:
Full Series registration will join you with a Home Council Circle so that you may connect, build relationships, and continue dialogue with a consistent group every month. The Council is an intentional practice of listening and speaking from the heart that builds community and trust, and provides a context for collective wisdom to emerge. Circles will be led by trained conveners and based on questions raised in  the Council on the Uncertain Human Future, yet developed and emerging specifically for this series. Participants are encouraged to commit to the full series to receive the full benefits of council practice.
All are welcome! 
NDF welcomes practitioners of all levels, paths and traditions. Emphasis in this series is on developing a deep practice of wakeful awareness, fostering intimacy with the natural world, and building compassionate community together… an ecosattva path alive to possibilities emerging from deep presence.
With special thanks to the BESS Family Foundation for their support!
***IMPORTANT**: 
You

must register

by

March 28th

to receive a Home Council Circle assignment for the session on April 2nd. 

For registrations after Feb 26th, additional Home Council Circles will be formed for the following month as soon as enough participants are available. Registrants may need to join Open Home Councils (varying membership) until a Home Council Circle can be filled. 

Full Series registration will remain open March-August and new Home Council Circles formed per above.

Final registration

for Home Council Circles will close on August 31st.
SESSION DATES:
March 5 (includes an important orientation to Council practice)
April 2
May 14 
June 11 (Hybrid*)
July 23 (Hybrid*)
August 20 (Teaching only; no council sessions)
September 10 (Hybrid*)
October 22 (Hybrid*)
November 19 
December 3 
*Hybrid
Our Hybrid Sundays include the option to attend a live session with our teachers at Wonderwell Mountain Refuge. Full series registrants who wish to attend in-person MUST ALSO register separately (at no cost) for that month's onsite Rewilding the Soul Dharma Sunday since Wonderwell has a maximum capacity. Online attendees on Zoom will have a view of our meditation hall during the opening talk and meditation, then join their Home Council Circle breakout rooms.  Please note that for those registered for the full series who wish to attend onsite, Council circles will be formed with those attending in-person rather than your Home Circle online.
RESOURCES:
Full Series registration will also include access to all session recordings conveniently in one place. Materials such as Council Practice Guidelines and Agreements will be included, along with references for any other resources discussed during the Series. 
IMPORTANT INFORMATION:
Please read carefully! The Zoom link will be sent two days before the event to all those registered by then. If you register after that date, you'll receive the link shortly after submitting your registration. If you can't find the Zoom link or need help logging in, please contact wwtech@naturaldharma.org. That email address is monitored beginning 15 minutes before the session begins.
If you don't see an email from Natural Dharma Registrar or Wonderwell Mountain Refuge in your inbox, it may have mistakenly gone to your spam/junk  folder or Promotions or Update categories in Gmail. Please put these two email addresses in your Contact or Safe-Send list to make sure you receive our emails:
retreats@wonderwellrefuge.org
register+wonderwellrefuge@retreat.guru
The same Zoom link will be used each week, so you may want to save it in your calendar so that it is easily accessible. It will also be available in the dashboard of your user account once it is uploaded to your resources.
PROGRAM COST:
It is Natural Dharma Fellowship's aspiration that no one be turned away from our teachings and retreats because they are unable to pay the full cost. We welcome you no matter how much you are able to offer in payment for the Rewilding the Soul series. We offer a three-tier payment model to give you an idea of what it costs to offer the program, but these are just suggestions: 
Benefactor

– for those who are able to offer it, this fee level helps provide support for those with limited financial resources and assists with the care and maintenance of Wonderwell Mountain Refuge

Series fee

– covers the basic cost of a retreat or course 

Supported

– for those with limited financial resources or recent financial hardship.
You may write in any amount that fits your financial situation. Again, all registrations are accepted without regard to ability to pay, so please do not let a fee present an obstacle to your participation. Any amount offered above the Series Fee level will be considered a tax-deductible donation and will be acknowledged as such. 
USER ACCOUNTS & RESOURCES:
The user account feature of our website provides a secure place where materials from your retreats can be posted and accessed. If you don't have an account already, you'll want to set one up as soon as you register.
If you haven't already created an NDF user account, please visit our website to Create an account as soon as possible.
It's important to note that syncing of resources does not happen simultaneously with registration.  Recordings are manually synced with user accounts after each session, but since they must be edited before they are posted, we can't guarantee they will be on your dashboard before the next session.
If you have any questions about resources and recordings, please email support@naturaldharma.org.
Please visit the Technical FAQ page on our website for useful information about user accounts, helpful tutorials, as well as answers to many other questions. You can contact support@naturaldharma.org with questions about your user account.
Wonderwell Mountain Refuge Full Calendar
About the Teachers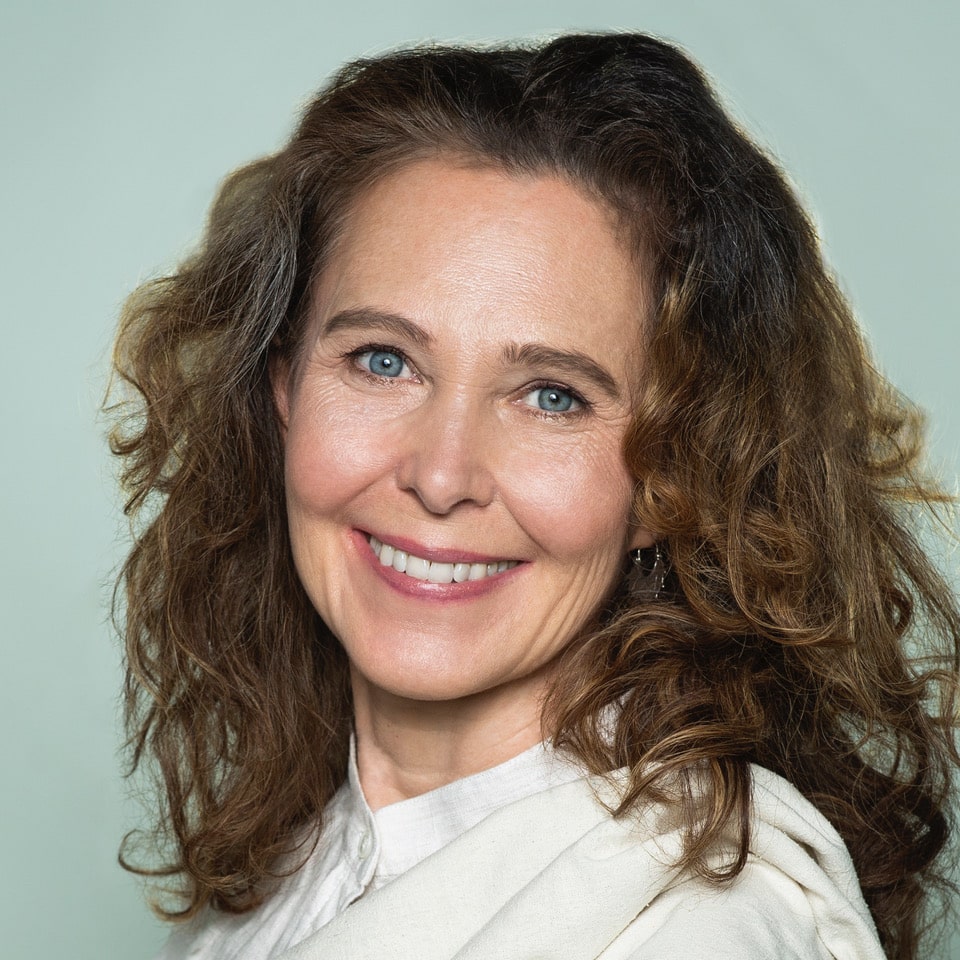 Lama Willa Blythe Baker
Lama, Founding Teacher, Spiritual Co-Director
View Profile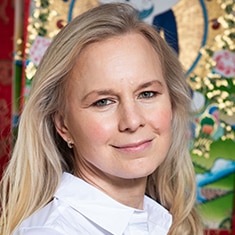 Lama Liz Monson
Lama, Managing Teacher, Spiritual Co-Director
View Profile
Sarah Buie
Visiting Teacher, Dharma Dialogues Interviewer 2022
View Profile