Residential – Waking Up to the Wildness of Love: A Retreat on Crazy Wisdom
Lama Liz Monson, Matthew Bellows
March 21, 2024

-

March 24, 2024
Please check back for information about pricing and registration.
In these dark days, when our world is facing tremendous challenges, the question of how to respond to the suffering we see and experience is front and center. Warfare, violence, violations of human rights and decency, together with the breakdown of our ecosystems, biosphere, and the life-sustaining cycles of our planet, have catapulted us into a realm of suffering and fear that is at the least, overwhelming and paralyzing, and at the worst, devastating to the survival of the human and non-human races.
What tools can we draw on? What ways of being, acting, and attending can we access to discover the resilience and compassion we need to grow into this time?
If these concerns keep you awake at night, this retreat is for you. Join Lama Liz and Matt as we explore the phenomena of crazy wisdom as a way of being and acting so powerful that it "opens the door of confidence," "destroys the mountain of conceptualizations" and "radiates the intense heat of compassion" beyond all limiting thoughts and fears. Together, we will examine how our innate "crazy wisdom" provides us with deep insight into the nature of reality, freeing us to dance with love in the charnel ground of our own grief, fear, and despair.
By exploring the diverse manifestations of the "wildness" of our innate being, we discover that we do not have to be hemmed in by the dualistic frameworks we ordinarily inhabit for understanding self and other, and for acting effectively in the suffering world. Instead, we are free to access the innate kindness and powerful expressive love, the wildness of compassion unleashed, that is our birthright.
To prepare for this retreat, please consider acquiring and reading Lama Liz's new book, Tales of a Mad Yogi: The Life and Wild Wisdom of Drukpa Kunley (Shambhala, 2021).
Here is a wonderful interview with Lama Liz Monson, speaking on "Understanding Crazy Wisdom in Vajrayana Buddhism" on the Noble Mind podcast platform. Lama Liz speaks about her motivation and process in writing this book and her understanding of how crazy wisdom can be useful in our own practice today.
This retreat includes the transmission for and in-depth instructions on the Sadhana of Mahamudra, a practice treasure text revealed at Takstang (Tiger's Nest) in Bhutan by Chogyam Trungpa Rinpoche that focuses on the powerful form of Guru Dorje Trollo as the embodiment of crazy wisdom. This profound practice enacts the energy of crazy wisdom as a meditation designed to catapult the practitioner into the vastness and clarity of the mind's essence, the true nature of things as they are.
---
TYPICAL RETREAT SCHEDULE
(All times are Eastern time zone)
First Day — Opening session begins around 7:00 pm.
Full-Day Schedule — Morning meditation 7:00 am; Breakfast break 8:30-10:00 am; Lunch break 12:00-2:00 pm; Dinner break 5:30-7:00 pm.
Last Day — The closing session typically ends around noon followed by lunch for residential retreatants. Online-only closing sessions may occur after a lunch break.
These times are just for reference. An expanded schedule will be provided in pre-retreat information emailed during the week prior to the event.
---
IMPORTANT COVID INFORMATION
NDF COVID POLICY: Please check this page of our website for our current COVID policy. Incorporate best practices for COVID-19 mitigation in your lifestyle and travel, at least during the 10 days before you visit Wonderwell. Use prevention strategies when traveling.
VACCINATIONS: No longer required.
MASKING: Masking is now optional, though masks are strongly encouraged if you have respiratory symptoms or belong to a group that is at higher risk for COVID-19.
TESTING: A negative COVID-19 test result is required before admittance to the retreat. Please test within 24 hours prior to your expected arrival at Wonderwell, using either a PCR test or a rapid (at-home) test kit. Please bring a rapid test kit with you to Wonderwell. We will have a limited number of test kits available for during-retreat testing.
SHARED ROOMS: If you register for a shared room, you are agreeing that you accept that you will be sharing it with someone you don't know. Men and women who don't know each other will never be assigned to the same room. You may always register for a shared double room with someone you know, as long as space is available. There is a box on the registration to indicate who you'd like for a roommate, and we'll do the best we can.
---
SCHOLARSHIPS AND FELLOWSHIPS
Wonderwell Mountain Refuge strives to offer retreats in a manner that is inclusive for persons of all means. If the full retreat cost would create an undue financial burden, we encourage you to apply for a scholarship. Please visit this page on our website learn more about financial aid.
Depending on the type of work that you do, you may be eligible for a Hemera Contemplative Fellowship. Please click on this link for more information.
Please do not apply for financial assistance until after you have registered for the retreat.
---
CANCELLATION POLICY
Wonderwell charges a $75 cancellation fee for residential (onsite) retreat cancellations more than 4 weeks before the start of a retreat. Any cancellations between 4 weeks to 11 days prior to the program are charged a $150 cancellation fee. For any cancellations 10 or fewer days prior to the start date of the program, no refunds are offered.
However, if you are feeling ill or feel you might have been exposed to the COVID virus, please cancel your attendance at any Wonderwell retreat even at the last minute. In this case, we will provide a full refund of your payment.
If you decide to transfer from residential to online attendance, any cancellation fee will be determined based on the time remaining before the start of the retreat.
---
USER ACCOUNTS & RESOURCES
The user account feature of our website provides a secure place where materials from your retreats can be posted and accessed. If you don't have an account already, you'll want to set one up as soon as you register.
If you haven't already created an NDF user account, please visit our website to Create an account as soon as possible.
User accounts are manually synced after the retreat. Please be aware that this does not happen automatically with registration. It is a separate, manual operation.
Resources and Recordings: The retreat resources and recordings will be available in your user account. Recordings must be edited before they are posted. We appreciate your patience!  You will receive an email letting you know they are available in your dashboard.  If you have any questions about resources and recordings, please email .
Please visit the Technical FAQ page on our website for useful information about user accounts, helpful tutorials, as well as answers to many other questions. You can contact
Wonderwell Mountain Refuge Full Calendar
About the Teachers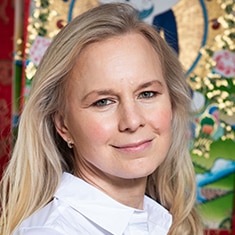 Lama Liz (teacher) Monson
Lama, Managing Teacher, Spiritual Co-Director
View Profile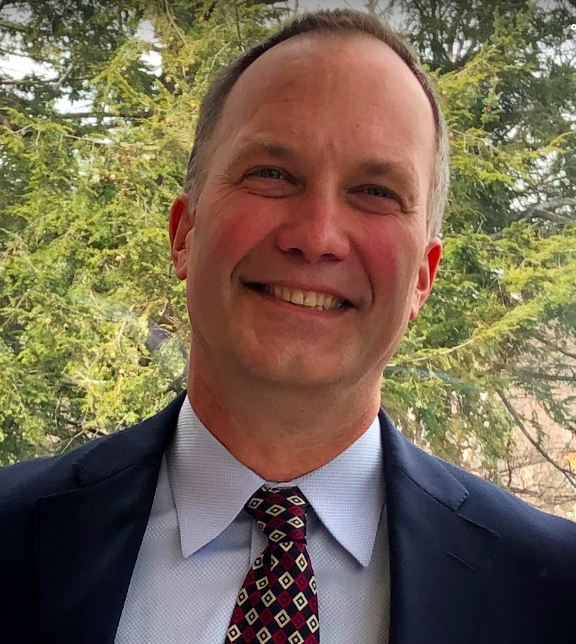 Matthew Bellows
Board of Directors, Acting-Chair, Stewardship Committee, Meditation Teacher
View Profile