Residential – The Mantric Breath
Lama Bryn Dawson
October 26, 2023

-

October 29, 2023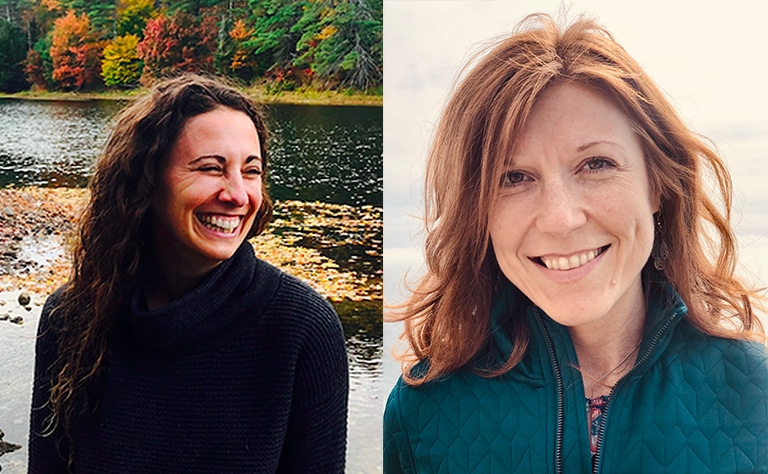 Co-facilitated by Caroline Ginsberg
An exploration of somatic intelligence through meditation and mantra. Through guided meditations, solo contemplation, and relational practice, we weave together a container in which to understand what binds and frees our inner breath. Centered in presence and embodied inquiry, we will uncover the dynamic energetic imprint of the benefactor within your voice. As a preparation for the retreat, each retreatant will have a brief interview with co-facilitators Lama Bryn Dawson and Caroline Ginsberg. No prior experience necessary.
Lama Bryn Dawson cultivated a connection to the mantric breath during the traditional 3-year retreat where the voice is used in the recitation of prayer for countless hours. In years leading up to this pivotal experience her voice was her closest companion revealing poetry and prayer through spontaneous song. In years following retreat, Lama Bryn has studied with elders carrying song traditions that connect us to ancestral wisdom and the invocation of our interdependence with all life. She is passionate about helping others sing from and through all that obstructs our voice to share our authentic gifts as a part of the healing that is so called for in the world.
She will be joined in leading this retreat by Caroline Ginsberg.
SCHEDULE – subject to change
All times are Eastern time zone
Thursday, Oct. 26
3:00 – 5:00 pm         Check in
5:30 – 6:00 pm         Dinner served
7:00 – 8:30 pm         Orientation & opening session
Friday, Oct 27 – Saturday, Oct. 28
7:00 – 7:45 am          Early morning meditation
8:00 – 8:30 am          Breakfast served
9:30 am – 12:00 pm  Teaching & practice
12:00 – 12:30 pm      Lunch served
2:00 – 5:00 pm          Teaching & practice
5:30 – 6:00 pm          Dinner served
7:00 – 8:30 pm          Teaching & practice
Sunday, Oct. 29
7:00 – 7:45 am          Early morning meditation
8:00 – 8:30 am          Breakfast served
9:30 am – 1:00 pm   Teaching & practice
1:00 – 1:30 pm         Lunch served
IMPORTANT INFORMATION ABOUT 2023 RETREATS AT WONDERWELL
NDF COVID POLICY: Please check this page of our website for our current COVID policy. Incorporate best practices for COVID-19 mitigation in your lifestyle and travel, at least during the 10 days before you visit Wonderwell. Use prevention strategies when traveling.
Recent Updates:
As of April 1, vaccinations are no longer required.
As of April 15, masking is optional, though masks are strongly encouraged if you have respiratory symptoms or belong to a group that is at higher risk for COVID-19.
TESTING: A negative COVID-19 test result is required before admittance to the retreat. Please test within 24 hours prior to your expected arrival at Wonderwell, using either a PCR test or a rapid (at-home) test kit. Please bring a rapid test kit with you to Wonderwell. We will have a limited number of test kits available for during-retreat testing.
SHARED ROOMS: If you register for a shared room, you are agreeing that you accept that you will be sharing it with someone you don't know. Men and women who don't know each other will never be assigned to the same room. You may always register for a shared double room with someone you know, as long as space is available. There is a box on the registration to indicate who you'd like for a roommate, and we'll do the best we can.
SCHOLARSHIPS AND FELLOWSHIPS
Wonderwell Mountain Refuge strives to offer retreats in a manner that is inclusive for persons of all means. If the full retreat cost would create an undue financial burden, we encourage you to apply for a scholarship. Please visit this page on our website learn more about financial aid.
Depending on the type of work that you do, you may be eligible for a Hemera Contemplative Fellowship. Please click on this link for more information.
Please do not apply for financial assistance until you have registered for the retreat.
CANCELLATION POLICY
Wonderwell charges a $75 cancellation fee for residential (onsite) retreat cancellations more than 4 weeks before the start of a retreat. Any cancellations between 4 weeks to 11 days prior to the program are charged a $150 cancellation fee. For any cancellations 10 or fewer days prior to the start date of the program, no refunds are offered. However, if you are feeling ill or feel you might have been exposed to the COVID virus, please cancel your attendance at any Wonderwell retreat even at the last minute. In this case, we will provide a full refund of your payment.
USER ACCOUNTS & RESOURCES
The user account feature of our website provides a secure place where materials from your retreats can be posted and accessed. If you don't have an account already, you'll want to set one up as soon as you register.
If you haven't already created an NDF user account, please visit our website to Create an account as soon as possible.
User accounts are manually synced after the retreat. Please be aware that this does not happen automatically with registration. It is a separate, manual operation.
Resources and Recordings: The retreat resources and recordings will be available in your user account. Recordings must be edited before they are posted. We appreciate your patience!  You will receive an email letting you know they are available in your dashboard.  If you have any questions about resources and recordings, please email techsupport@naturaldharma.org.
Please visit the Technical FAQ page on our website for useful information about user accounts, helpful tutorials, as well as answers to many other questions. You can also contact techsupport@naturaldharma.org with questions about your user account.
Wonderwell Mountain Refuge Full Calendar
About Caroline Ginsberg
Through a discovery (or recovery, remembrance) of her own voice, Caroline has found herself holding circles and leading groups around the powerful healing instrument of song and sound.  Caroline comes from a varied background, spending her younger years as a community organizer, then in the non-profit sector supporting farmers, the local food system, and all those sustaining the lands and waters. With a master's degree in clinical social work, she is currently providing out-patient psychotherapy to adolescents, adults, and couples in Portland, Maine. Through these experiences, that of mothering her young son, and training as a yoga teacher and birth doula, she practices bringing her voice, presence, and deep listening to this human experience and body.
About the Teachers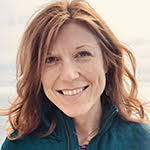 Lama Bryn Dawson
Visiting Teacher
View Profile