Residential — Practicing Natural Compassion
Lama Liz Monson, Camille Hykes
June 24, 2022

-

June 30, 2022
Residential component of this hybrid retreat
Please check back for information about pricing and registration. Thank you!
In this hybrid meditation retreat, we will engage with Buddhist practices of love and compassion as a means by which to open the heart. Through exploring both how to open our hearts, as well as the obstacles that arise when we try to do so, we discover the power and potential of difficult situations and experiences to reveal our inherent compassionate nature. We will investigate more deeply how self-compassion and compassion for others function reciprocally to deepen our wisdom of openness and spaciousness.
Using both traditional Buddhist modalities and practices adapted for modern life, such as deep listening and inquiry, we will work to develop awareness of how all experiences (pleasant or unpleasant) can become the path of awakening. Body work and movement will be part of this retreat.
To allow the meditation practices of retreat to permeate our lives as much as possible, Lama Liz and Camille ask all onsite retreatants at Wonderwell to maintain "Noble Silence," and all online participants to maintain silence as much as they can wherever they are staying. This means avoiding idle chatter and only speaking as needed for practical needs.
Schedule: TBD
You must provide proof of full vaccination against COVID-19 on arrival at Wonderwell. We recommend that you take a photo of your vaccination card so that, if you forget to bring the card with you, the image will be on your phone.
Important information about 2022 retreats at Wonderwell: Information about pandemic safety protocols in place can be found on this page of our website. For details about Wonderwell itself, registration procedures, pricing, cancellation policy, and other FAQs, please use this link.
Wonderwell Mountain Refuge strives to offer retreats in a manner that is inclusive for persons of all means. If the full retreat cost would create an undue financial burden, we encourage you to apply for a scholarship. Please visit this page on our website learn more about financial aid.
Depending on the type of work that you do, you may be eligible for a Hemera Contemplative Fellowship. Please click on this link for more information.
USER ACCOUNTS & RESOURCES
The user account feature of our website provides a secure place where materials from your retreats can be posted and accessed. If you don't have an account already, you'll want to set one up as soon as you register.
Paid resources – retreat recordings and other retreat materials – will only be available in the dashboard of your user account.
If you haven't already created an NDF user account, please visit our website to Create an account as soon as possible.
User accounts are manually synced with the retreat 7–10 days after the retreat. Please be aware that this does not happen automatically with registration. It is a separate, manual operation.
Please visit the Technical FAQ page on our website for useful information about user accounts, helpful tutorials, as well as answers to many other questions. You can contact support@naturaldharma.org with questions about your user account.
Wonderwell Mountain Refuge Full Calendar
About the Teachers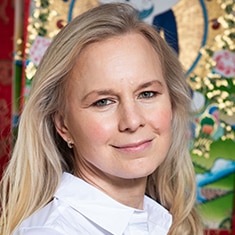 Lama Liz Monson
Lama, Managing Teacher, Spiritual Co-Director
View Profile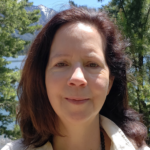 Camille Hykes
Dharma Teacher, Margha Program Director, Mitra
View Profile