Residential Open Practice TEST 123
Lama Willa Blythe Baker, Kathe McKenna, Bill Morgan
March 14, 2024

-

March 17, 2024
Sorry! Registration is closed.
You are invited to spend a beautiful summer weekend of very lightly structured practice with our teachers and with the sangha. Sink into the beauty of Wonderwell's woods, mountains and sky. Allow Noble Silence to support deepening intimacy with yourself, the environment and your practice.
---
Open Practice Weekends provide an opportunity for beginning and experienced meditators to deepen in meditation practice and explore the natural beauty of the seasons of Wonderwell. Guided practice and dharma talk are optional, and there are practice spaces outdoors at Wonderwell. It is possible to take advantage of the structure or make your own structure. 'Guided' means that gentle, pith instructions are shared and inspiring quotes are interspersed.
Noble silence is observed from 8:00 pm Friday through 8:00 am Sunday.
The rate on these weekends is as low as possible to allow everyone to attend. The weekend includes vegetarian meals for breakfast, lunch, and dinner, and access to teas, and snacks. This weekend will be led by Lama Willa Baker & Kathe McKenna.
Rooms will be assigned in the order in which registrations are received. You will not have a choice between an ensuite or hall bathroom. Please email the registrar at  if you require an ensuite bathroom for medical reasons.
---
SCHEDULE
All sessions are optional. 
FRIDAY
SATURDAY
SUNDAY
3:00-5:00 pm – Arrival
Evening Guided Meditation
Morning Guided Meditation
Mid-morning Dharma Talk
Evening Guided Meditation
Morning Guided Meditation
---
IMPORTANT INFORMATION ABOUT 2023 RETREATS AT WONDERWELL
NDF COVID POLICY: Please check this page of our website for our current COVID policy. Incorporate best practices for COVID-19 mitigation in your lifestyle and travel, at least during the 10 days before you visit Wonderwell. Use prevention strategies when traveling.
Recent Updates:
As of April 1, vaccinations are no longer required.
As of April 15, masking is optional, though masks are strongly encouraged if you have respiratory symptoms or belong to a group that is at higher risk for COVID-19.
TESTING: A negative COVID-19 test result is required before admittance to the retreat. Please test within 24 hours prior to your expected arrival at Wonderwell, using either a PCR test or a rapid (at-home) test kit. Please bring a rapid test kit with you to Wonderwell. We will have a limited number of test kits available for during-retreat testing.
SHARED ROOMS: If you register for a shared room, you are agreeing that you accept that you will be sharing it with someone you don't know. Men and women who don't know each other will never be assigned to the same room. You may always register for a shared double room with someone you know, as long as space is available. There is a box on the registration to indicate who you'd like for a roommate, and we'll do the best we can.
CANCELLATION POLICY
Wonderwell charges a $75 cancellation fee for residential (onsite) retreat cancellations more than 4 weeks before the start of a retreat. Any cancellations between 4 weeks to 11 days prior to the program are charged a $150 cancellation fee. For any cancellations 10 or fewer days prior to the start date of the program, no refunds are offered.
However, if you are feeling ill or feel you might have been exposed to the COVID virus, please cancel your attendance at any Wonderwell retreat even at the last minute. In this case, we will provide a full refund of your payment.
Wonderwell Mountain Refuge Full Calendar
About the Teachers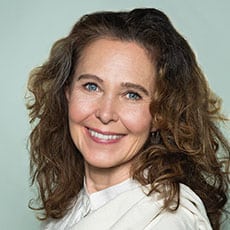 Lama Willa Blythe Baker
Lama, Founding Teacher, Spiritual Co-Director
View Profile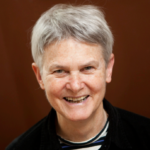 Kathe McKenna
Dharma Teacher, NDF Board President
View Profile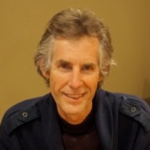 Bill Morgan
Visiting Teacher
View Profile