Residential — Awakening from the Sleep of Unawareness: A Retreat for Beginners
Kathe McKenna
December 2, 2022

-

December 4, 2022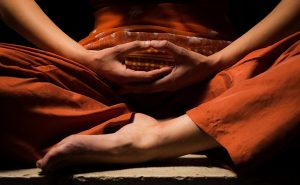 Assisted by Tracie Palmer
Sorry! Registration is closed.
This is the residential component of this hybrid retreat. To register for the online component, please click here.
"The practice of meditation is awakening from the sleep of unawareness into the wakefulness of awareness."    — Willa Blythe Baker
When you develop a meditation practice, you are being kind to yourself and to all those you love. Actually – to all sentient beings. The sacred silence that a weekend hybrid retreat at Wonderwell Mountain Refuge provides can be the perfect way to begin your journey on the path toward awakening.
The Sanskrit word for meditation is bhavana, which means training the body-heart-mind to skillfully engage with what is here and now. Meditation is supported by mindfulness, the ability to pay attention. Learning to let go of our incessant reliance on the conceptual, thinking mind is a key part of the path.
Surrounded by Winter's crisp light and the richness of silence, there will be ample time for guided meditation practice. In addition, personal dharma conversations will be offered, as well as time for questions. And, of course, you will enjoy the delightful food masterfully prepared by Natalia and Peter.
Please join us this weekend and accept Nyoshul Khen Rinpoche's invitation:
Rest in Natural Great Peace this exhausted mind, beaten helpless by karma and neurotic thought, like the pounding waves on the infinite ocean of samsara.
In order that we may find comfort and ease in the luminosity and all-pervading space of the true nature of our body-mind, let us generate the infinite love, compassion, joy and equanimity of Awakened Mind.
Click here to read more about Tracie Palmer, who is assisting with the retreat.
SCHEDULE – Subject to change
Friday, Dec. 2
3:00–5:00 pm              Check in
5:30–6:00 pm              Dinner served
7:00–7:15 pm              Wonderwell Orientation (in person and online)
7:15–8:45 pm              Welcome session
Saturday, Dec. 3
7:00–7:30 am              Morning Guided Meditation
7:30–8:00 am              Breakfast served
9:00–10:00 am            Introductory talk
10:15–11:00 am          Guided Meditation
11:15 am–12:00 pm    Walking Meditation
12:00–12:30 pm          Lunch served
1:30–3:30 pm              One-on-one Dharma meetings (in person and online)
3:45–4:40 pm              Talk and Guided Meditation
4:45–5:15 pm              Questions and Sharing
5:30–6:00 pm              Dinner served
7:00–89:30 pm            Talk and Guided Meditation
Sunday, Dec. 4
7:00–7:30 am               Morning Meditation (self-guided for those online)
7:30–8:00 am               Breakfast served
9:00–9:30 am              Take Aways
10:00 am–12:00 pm    Join Dharma Sunday
12:00 pm                       Lunch
IMPORTANT INFORMATION ABOUT 2022 RETREATS AT WONDERWELL
Information about pandemic safety protocols in place can be found on this page of our website. For details about Wonderwell itself, registration procedures, pricing, cancellation policy, and other FAQs, please use this link.
SHARED ROOMS: If you register for a shared room, you are agreeing that you accept that you may be sharing it with someone you don't know. If you are not willing to make that agreement, please do not register for a shared room.  Note:  Men and women who don't know each other will never be assigned to the same room.

Retreatants may always register for a shared double room with someone they know, as long as space is available. There is a box on the registration to indicate who you'd like for a roommate, and we'll do the best we can. You may want to consider registering for the commuter option instead. Scroll down on this page for information about nearby accommodations. 
VACCINATION REQUIRED: All onsite retreatants must be *fully vaccinated* and will need to present proof of vaccination at check-in. We cannot admit you to Wonderwell without this proof. Per CDC guidance, people are considered fully vaccinated 2 weeks after their second dose in a 2-dose series, such as the Pfizer or Moderna vaccine, or 2 weeks after a single-dose vaccine, such as Johnson & Johnson's Janssen vaccine. In addition, NDF defines "fully vaccinated" as 2 weeks after having received the first booster shot. We will accept your original COVID card or a a photo as proof of vaccination.
TESTING: A negative COVID-19 test result is required before admittance to the retreat. Please test within 24 hours prior to your expected arrival at Wonderwell, using either a PCR test or a rapid (at-home) test kit. Please bring a rapid test kit with you to Wonderwell. We will have a limited number of test kits available for during-retreat testing.
MASK REQUIREMENTS: We are continuing to monitor this ever-changing situation and will adjust our mask policy accordingly. For the time being, we require that all retreatants and staff wear masks, preferably K(N)95, indoors during all programs. Masks must be worn in all public areas of the building, including the meditation hall. Exceptions: when retreatants are in their room or when actively eating or drinking. Teachers can be unmasked while on the teacher's seat, as long as they can maintain a physical distance of at least six feet from retreatants.
SCHOLARSHIPS AND FELLOWSHIPS
Wonderwell Mountain Refuge strives to offer retreats in a manner that is inclusive for persons of all means. If the full retreat cost would create an undue financial burden, we encourage you to apply for a scholarship. Please visit this page on our website learn more about financial aid.
Depending on the type of work that you do, you may be eligible for a Hemera Contemplative Fellowship. Please click on this link for more information.
CANCELLATION POLICY
Wonderwell charges a $75 cancellation fee for residential (onsite) retreat cancellations more than 4 weeks before the start of a retreat. Any cancellations between 4 weeks to 11 days prior to the program are charged a $150 cancellation fee. For any cancellations 10 or fewer days prior to the start date of the program, no refunds are offered. However, if you are feeling ill or feel you might have been exposed to the COVID virus, please cancel your attendance at any Wonderwell retreat even at the last minute. In this case, we will provide a full refund of your payment.
USER ACCOUNTS & RESOURCES
The user account feature of our website provides a secure place where materials from your retreats can be posted and accessed. If you don't have an account already, you'll want to set one up as soon as you register.
If you haven't already created an NDF user account, please visit our website to Create an account as soon as possible.
User accounts are manually synced after the retreat. Please be aware that this does not happen automatically with registration. It is a separate, manual operation.
Resources and Recordings: The retreat resources and recordings will be available in your user account. Recordings must be edited before they are posted. We appreciate your patience! You will receive an email letting you know they are available in your dashboard. If you have any questions about resources and recordings, please email support@naturaldharma.org.
Please visit the Technical FAQ page on our website for useful information about user accounts, helpful tutorials, as well as answers to many other questions. You can contact support@naturaldharma.org with questions about your user account.
Wonderwell Mountain Refuge Full Calendar
About the Teachers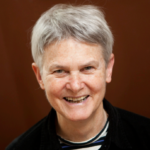 Kathe McKenna
Dharma Teacher, NDF Board President
View Profile