Residential – Green Dharma: Finding Presence in an Earth-Based Lineage
Lama Willa Blythe Baker, Sarah Buie
June 14, 2023

-

June 18, 2023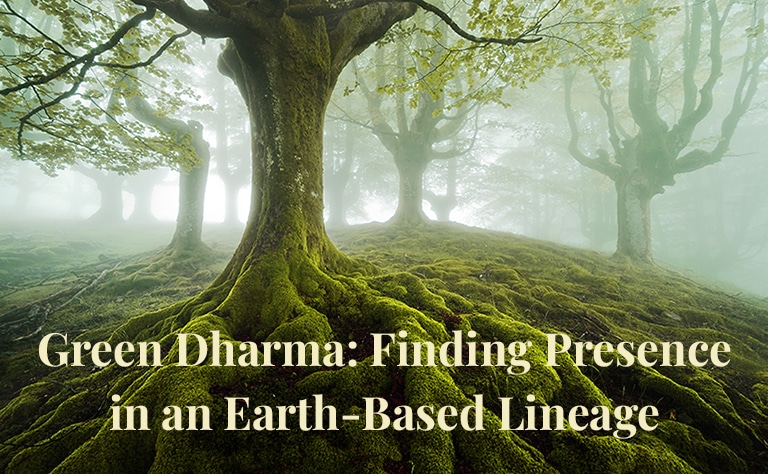 Assisted by Movement Teacher Kim Albert
This is the residential component of the retreat. If you'd like to register for the online component, please click here.
Join the community of Natural Dharma Fellowship to access our innate wisdom, deepen in our oneness with the natural world, nurture community and lean together into what might be possible.
In this retreat, we will engage in a transformative journey – first considering the truths we know, metabolizing what we come to see, listening for the wisdom in ourselves and arising between us, and the possibilities of embodying new ways of being. We focus on connecting deeply with source, metabolizing loss, learning to seek and dwell in connection rather than isolation, in curiosity rather than despair and in love rather than fear. Participants will learn and experience
Earth based meditation practices
Communing with and in the wild as our natural home
To develop and sustain circles of kin, especially through the Council process
Listening deeply to self, other and the living planet
Finding refuge in body as an earth-based resource
This retreat will be led by Lama Willa Blythe Baker, Founding Teacher and Spiritual Co-Director, Natural Dharma Fellowship https://naturaldharma.org and Sarah Buie, Founding Convener, Council on the Uncertain Human Future https://councilontheuncertainhumanfuture.org
SCHEDULE – Subject to change
All times are Eastern
Wednesday, June 14
3:00–5:00 pm             Check in
5:30–6:00 pm             Dinner served
7:00–7:15 pm             Orientation
7:15–8:30 pm             Opening Session
Thursday, June 15 – Saturday, June 17
7:00–7:45 am             Sunrise Meditation
8:00–8:30 am             Breakfast served
9:30 am–12:00 pm     Teaching and Practice
12:00–12:30 pm         Lunch served
3:00–5:00 pm             Council Practice
5:30–6:00 pm             Dinner served
7:00–8:30 pm             Teaching and Practice
Sunday, June 18
7:00–7:30 am             Sunrise Meditation
7:30–8:00 am             Breakfast served
9:00–10:30 am           Closing Session
IMPORTANT INFORMATION ABOUT 2023 RETREATS AT WONDERWELL
NDF COVID POLICY: Please check this page of our website for our current COVID policy. Incorporate best practices for COVID-19 mitigation in your lifestyle and travel, at least during the 10 days before you visit Wonderwell. Use prevention strategies when traveling.
Recent Updates:
As of April 1, vaccinations are no longer required.
As of April 15, masking is optional, though masks are strongly encouraged if you have respiratory symptoms or belong to a group that is at higher risk for COVID-19.
TESTING: A negative COVID-19 test result is required before admittance to the retreat. Please test within 24 hours prior to your expected arrival at Wonderwell, using either a PCR test or a rapid (at-home) test kit. Please bring a rapid test kit with you to Wonderwell. We will have a limited number of test kits available for during-retreat testing.
SHARED ROOMS: If you register for a shared room, you are agreeing that you accept that you will be sharing it with someone you don't know. Men and women who don't know each other will never be assigned to the same room. You may always register for a shared double room with someone you know, as long as space is available. There is a box on the registration to indicate who you'd like for a roommate, and we'll do the best we can.
CANCELLATION POLICY
Wonderwell charges a $75 cancellation fee for residential (onsite) retreat cancellations more than 4 weeks before the start of a retreat. Any cancellations between 4 weeks to 11 days prior to the program are charged a $150 cancellation fee. For any cancellations 10 or fewer days prior to the start date of the program, no refunds are offered. However, if you are feeling ill or feel you might have been exposed to the COVID virus, please cancel your attendance at any Wonderwell retreat even at the last minute. In this case, we will provide a full refund of your payment.
SCHOLARSHIPS AND FELLOWSHIPS
Wonderwell Mountain Refuge strives to offer retreats in a manner that is inclusive for persons of all means. If the full retreat cost would create an undue financial burden, we encourage you to apply for a scholarship. Please visit this page on our website learn more about financial aid.
Depending on the type of work that you do, you may be eligible for a Hemera Contemplative Fellowship. Please click on this link for more information.
Please do not apply for financial assistance until after you have registered for the retreat.
USER ACCOUNTS & RESOURCES
The user account feature of our website provides a secure place where materials from your retreats can be posted and accessed. If you don't have an account already, you'll want to set one up as soon as you register.
If you haven't already created an NDF user account, please visit our website to Create an account as soon as possible.
User accounts are manually synced after the retreat. Please be aware that this does not happen automatically with registration. It is a separate, manual operation.
Resources and Recordings: The retreat resources and recordings will be available in your user account. Recordings must be edited before they are posted. We appreciate your patience!  You will receive an email letting you know they are available in your dashboard.  If you have any questions about resources and recordings, please email techsupport@naturaldharma.org.
Please visit the Technical FAQ page on our website for useful information about user accounts, helpful tutorials, as well as answers to many other questions. You can contact techsupport@naturaldharma.org with questions about your user account.
Wonderwell Mountain Refuge Full Calendar
About the Teachers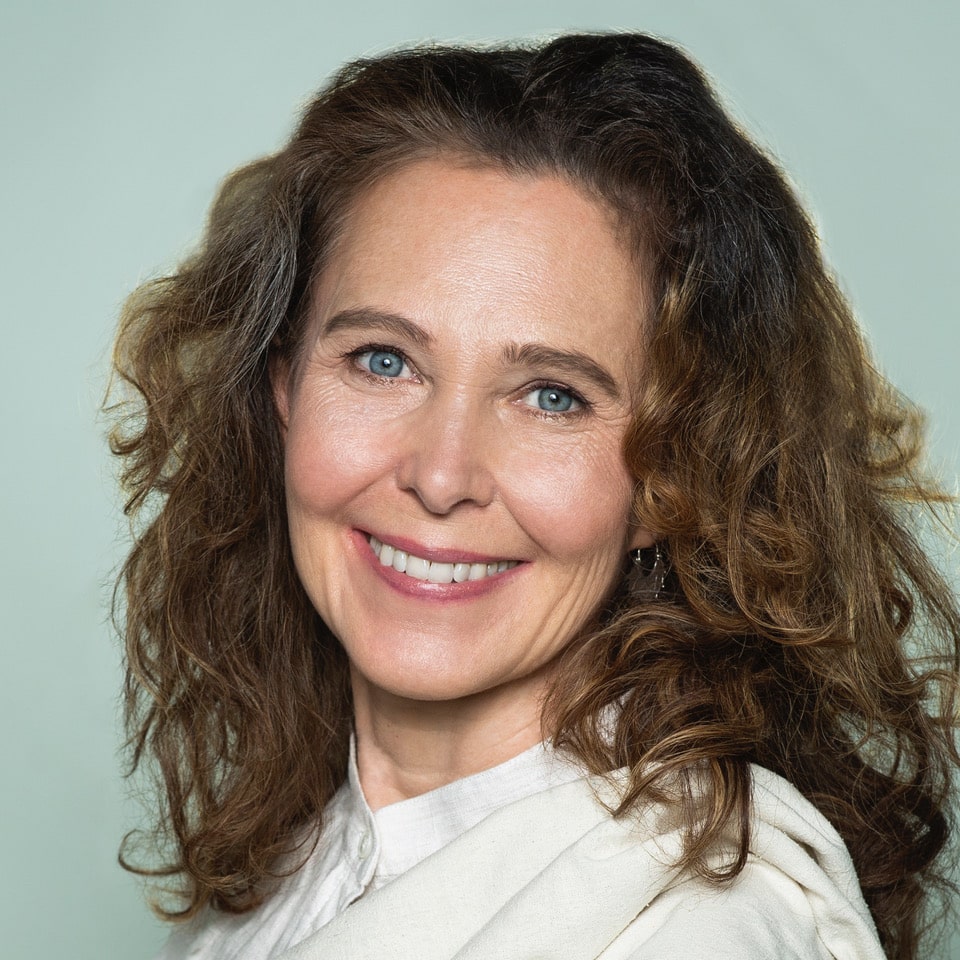 Lama Willa Blythe Baker
Lama, Founding Teacher, Spiritual Co-Director
View Profile
Sarah Buie
Visiting Teacher, Dharma Dialogues Interviewer 2022
View Profile