Residential – Contemplative Caregiver Retreat
Megan Carnarius, Anne Giesen, Ellen Knapp
November 11, 2022

-

November 13, 2022
This is the residential component of this hybrid retreat. To register for the online component, please click here.
Presented by the Alchemy of Aging Project
This retreat is designed for both family and professional caregivers, especially of elders. We will focus on the care we provide, the elders we love and the broader issues of living and aging well (schedule and descriptions below). Topics include:
Reflections on Aging
Mental Wellness: Caring for Self and Caring for Others
Companions on the Journey
A Deeper Perspective on Alzheimer's and Other Dementias
The Quality of Our Lives, Leaving this Life, Death and Dying
Small Group Discussions based on Relationships of Care
The Ten Gifts for the Evolving Caregiver
The practice of meditation, being mindful and bringing basic attendance to our work, heightens our connection. To retreat to this beautiful location and share time and space with others involved in similar work and care is also refreshing and affirming. We will shine light on the opportunities for personal growth inherent in being of service, while gently reminding ourselves of selfcare. We hope this offering will provide a foundation for thoughtful introspection and bring refreshment and inspiration to all who participate.
This contemplative caregivers retreat is grounded in the practice of seated meditation. The teachers will each lead 30 minutes of meditations, one on Friday, two on Saturday and one on Sunday.  During our sessions, we plan to move through some guided meditations and contemplative pauses relevant to our topics.
The three presenters are colleagues from Boulder ,Colorado who are excited and honored to be able to hold this retreat at Wonderwell Mountain Refuge. As presenters we have personal as well as professional experiences with caregiving and working in healthcare. As students of life we also have many years of exploring our paths, experiencing challenging times and dynamics that arise in the puzzle of being human. We are passionate about geriatrics, interested in exploring this phase of life, and share in our gratitude for any opportunities to experience the profound.
FRIDAY, NOVEMBER 11
3:00 – 5:00 pm    Registration
5:30 – 7:00 pm    Dinner
7:00 – 7:30pm     Meditation
7:45 – 9:15pm     Opening Session: Reflections on Aging
Presenter: Ellen Knapp. Sharing insights from many years of working with older people professionally and recent intentional conversations about aging with elders over the age of 75, Ellen will share stories that illustrate the evolution of our awareness about aging. Science is finding ways to extend life; we are really in a frontier of being able to live much longer. This is new – and we are all impacted by the prospect of our own passages into much later decades, as well as sharing our lives and society with the "old old". Our language has to address being old, in new ways, and offer hope of how to go about aging in a way that is positive and useful. We will finish the evening with a meditation and exercise for caregivers.
SATURDAY, NOVEMBER 12
7:00 – 7:30 am     Meditation
7:30 – 8:50 am     Breakfast
9:00 – 10:30 am    Mental Wellness: Caring for Self and Caring for Others
Presenter: Anne Giesen, DO. In our society we tend to put an extraordinary amount of emphasis on health and longevity but when longevity is not a possibility, how can we shift the focus to quality of life? We will discuss mental wellness, caring for others and caring for self. There are many concerns that come up for both the caregiver and the person being cared for. It is, of course, an individual and unique process but there are often commonalities including the meaning of the illness, fear of the process itself, fear of dependency on others (and fear of being a caregiver), loss of dignity, worries about how much time/function/cognition one has left, worries about our loved ones, grief and loss, and isolation.
10:30 – 10:45 am    Break
10:45 – Noon        Mental Wellness: Caring for Self and Caring for Others (continued)
We will discuss the importance of caregiving and receiving care with an open heart and making a heart connection. And from a Buddhist perspective, the acceptance of the suffering that comes along with this. We will finish my session with a tong len meditation. As many of you know, tong len is a practice of giving and receiving, a practice of taking in and relieving suffering. As a professional caregiver, this is a practice I use regularly during my work day. It helps me feel resourced for my work each day.
Noon – 2:00 pm      Lunch and extended break
2:00 – 3:30 pm      Companions on the Journey
Presenter: Megan Carnarius, RN. The first portion of this afternoon we focus on dementia and its instruction in impermanence. We will provide an in-depth view of the stages of memory loss, what is going on for the person, and what is going on for the caregiver. You will hear what changes are occurring in function, behavior and communication, and what activities or opportunities for engagement work well. There are main themes of each stage, and tips for resilience we can employ to manage these changes. We hope to broaden our abilities to be more empathetic, spacious and curious rather than fearful about this process. This session provides a foundation for a deeper exploration in the next session.
3:30 – 3:45 pm        Break
3:45 – 5:00 pm        A Deeper Perspective on Alzheimer's and Other Dementias
Presenter: Megan Carnarius, RN. This portion of the afternoon moves into a deeper understanding of the experience of Dementia, and its altered states. Topics include: What are we learning in this period of our life? What is the person working on as they take their leave? What unresolved issue or concerns are you witnessing coming to the surface? How can we view ourselves as equally important? How does this process provide harvesting from a life review on an emotional level? Is this an exploration in different ways of being? How can we embrace our teachers, our loved ones with dementia? What are the positive fall out blessings of 'packing up shop' in this particular way? Can we be open to the challenges and opportunities in this difficult traverse? Can we affirm we are more than our brains?. What is the healing work of this process? We will finish the late afternoon with a look-back meditation and exercise for caregivers.
5:00 – 6:30 pm        Dinner
6:30 – 7:00 pm        Meditation
7:15 – 9:15 pm        The Quality of Our Lives, Leaving this Life, Death and Dying
Presenters: Anne Giesen, DO; Megan Carnarius, RN; Ellen Knapp. The presenters will each share about different aspects of this special topic. What are the subtle but crucial nuances that make a life worth living, even as it is changing in ways we did not wish for nor expect? How can we be clear about our personal wishes but understand things may go differently as our process continues? We each arrive on this earth with a unique story. We also depart with a unique story. How can we honor these departures as a natural part of life? If opportunities of aging may include reflection and resolution, forgiving and letting go, wisdom sharing and mentoring when does that start? How can we feel that we have lived fully and look forward to making a peaceful transition? What do we fear, what do we look forward to? Underneath it all, what is the quality of life we hope for as we age and as we die? This will move into a discussion with the participants.
SUNDAY, NOVEMBER 20
7:00 – 7:30 am       Meditation
7:30 – 8:50 am       Breakfast
9:00 – 10:30 am      Small Group Discussions based on Relationships of Care
Facilitators: Anne Giesen, DO; Megan Carnarius, RN; Ellen Knapp. Coming together on our last morning, we will move into smaller groups based on our relationships of care, professional, spouse, or other family member or friend to discuss and reflect on the weekend and any desired topics participants would like to explore.
10:30 – 10:45 am     Break
10:45 – Noon        The Ten Gifts for the Evolving Caregiver
Facilitators: Anne Giesen, DO; Megan Carnarius, RN; Ellen Knapp. We will come back together as the larger group to share key points from the small group discussions. We will then move into presenting The Ten Gifts for the Evolving Caregiver and our closing.
Noon Lunch (for those who would like to partake after the program ends)
NOTE: Presenter Megan Carnarius is especially delighted to be at Wonderwell, as she is the great-granddaughter of the couple who designed and built the house. On Wed, November 9, 2022 (before the retreat) at Wonderwell, Megan will give a talk about the family, construction and early years of the house, sponsored by Wonderwell and the Springfield Historical Society. Megan authored a book during the pandemic about the history of the property and family. We will have copies available for purchase, which Megan will be happy to sign. This supports the capital fund for the building's upkeep. Books may also be shipped to remote purchasers.
IMPORTANT INFORMATION ABOUT 2022 RETREATS AT WONDERWELL
Information about pandemic safety protocols in place can be found on this page of our website. For details about Wonderwell itself, registration procedures, pricing, cancellation policy, and other FAQs, please use this link.
SHARED ROOMS: If you register for a shared room, you are agreeing that you accept that you may be sharing it with someone you don't know. If you are not willing to make that agreement, please do not register for a shared room.  Note:  Men and women who don't know each other will never be assigned to the same room.

Retreatants may always register for a shared double room with someone they know, as long as space is available. There is a box on the registration to indicate who you'd like for a roommate, and we'll do the best we can. You may want to consider registering for the commuter option instead. Scroll down on this page for information about nearby accommodations. 
VACCINATION REQUIRED: All onsite retreatants must be *fully vaccinated* and will need to present proof of vaccination at check-in. We cannot admit you to Wonderwell without this proof. Per CDC guidance, people are considered fully vaccinated 2 weeks after their second dose in a 2-dose series, such as the Pfizer or Moderna vaccine, or 2 weeks after a single-dose vaccine, such as Johnson & Johnson's Janssen vaccine. In addition, NDF defines "fully vaccinated" as 2 weeks after having received an eligible booster shot. We will accept youyr original COVID card or a a photo as proof of vaccination.
TESTING: A negative COVID-19 test result is required before admittance to the retreat. Please test within 24 hours prior to your expected arrival at Wonderwell, using either a PCR test or a rapid (at-home) test kit. Please bring a rapid test kit with you to Wonderwell. We will have a limited number of test kits available for during-retreat testing.
MASK REQUIREMENTS: We are continuing to monitor this ever-changing situation and will adjust our mask policy accordingly. For the time being, we require that all retreatants and staff wear masks, preferably K(N)95, indoors during all programs. Masks must be worn in all public areas of the building, including the meditation hall. Exceptions: when retreatants are in their room or when actively eating or drinking. Teachers can be unmasked while on the teacher's seat, as long as they can maintain a physical distance of at least six feet from retreatants.
SCHOLARSHIPS AND FELLOWSHIPS
Wonderwell Mountain Refuge strives to offer retreats in a manner that is inclusive for persons of all means. If the full retreat cost would create an undue financial burden, we encourage you to apply for a scholarship. Please visit this page on our website learn more about financial aid.
Depending on the type of work that you do, you may be eligible for a Hemera Contemplative Fellowship. Please click on this link for more information.
CANCELLATION POLICY
Wonderwell charges a $75 cancellation fee for residential (onsite) retreat cancellations more than 4 weeks before the start of a retreat. Any cancellations between 4 weeks to 11 days prior to the program are charged a $150 cancellation fee. For any cancellations 10 or fewer days prior to the start date of the program, no refunds are offered. However, if you are feeling ill or feel you might have been exposed to the COVID virus, please cancel your attendance at any Wonderwell retreat even at the last minute. In this case, we will provide a full refund of your payment.
USER ACCOUNTS & RESOURCES
The user account feature of our website provides a secure place where materials from your retreats can be posted and accessed. If you don't have an account already, you'll want to set one up as soon as you register.
Paid resources – retreat recordings and other retreat materials – will only be available in the dashboard of your user account.
If you haven't already created an NDF user account, please visit our website to Create an account as soon as possible.
User accounts are manually synced with the retreat 7–10 days after the retreat. Please be aware that this does not happen automatically with registration. It is a separate, manual operation.
Please visit the Technical FAQ page on our website for useful information about user accounts, helpful tutorials, as well as answers to many other questions. You can contact support@naturaldharma.org with questions about your user account.
Wonderwell Mountain Refuge Full Calendar
About the Teachers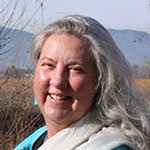 Megan Carnarius
Visiting Teacher
View Profile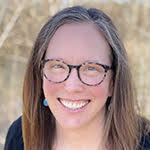 Anne Giesen
Visiting Teacher
View Profile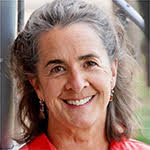 Ellen Knapp
Visiting Teacher
View Profile