Residential — Aging and Impermanence: An Insight Dialogue Retreat
Jan Surrey, Phyllis Hicks
September 15, 2022

-

September 18, 2022
This retreat is residential only.
The Buddha taught the spiritual urgency of recollecting the centrality of change and impermanence in our lives:   birth, aging, illness and death.  In this retreat, we will meditate on these recollections in silent and relational practice.  Together we will contemplate anicca – impermanence- the fundamental characteristic of human experience and particularly its power in shaping our lives and our practice as individuals and within relationships and communities.  We will investigate the teachings on aging, and meeting the suffering related to aging in ourselves, our partners, parents and friends.  We will also contemplate impermanence in the natural world and for life on our planet.
The Insight Dialogue Practice – Insight Dialogue is an interpersonal meditation practice that brings together three basic elements, each powerful in their own right: meditative awareness, the wisdom teachings of the Buddha, and human's natural relatedness. Insight Dialogue has the same purposes and traditional roots as silent meditation—developing mindfulness, compassion, and liberating insight. As such, it is conceived of as a component of a broader "whole life" path of cultivation intended to support harmonious and liberating life and community. Although Insight Dialogue is grounded in the Buddha's early teachings (Pāli Canon) and the practice of Insight or Vipassanā meditation, people of all faiths and backgrounds are welcome and find benefit in the practice.
In a typical Insight Dialogue practice session, people begin with a period of silent sitting meditation and are then invited into pairs or larger groups to practice together.
Six meditation instructions, or guidelines, form the core of Insight Dialogue practice—Pause, Relax, Open, Attune to Emergence, Listen Deeply and Speak the Truth. The guidelines serve as the foundation for bringing meditative qualities of mind to the practice.
As practitioners meditate together, supported by the guidelines, they reflect on topics that encourage a direct and intimate inquiry into the nature, causes, and release of human suffering.
Contemplation topics in Insight Dialogue range from direct noting of sensory experience (e.g., pleasant and unpleasant sensations in the body) to more content-rich teachings such as the three characteristics (suffering, impermanence, and not-self) or the "divine abodes" of lovingkindness, compassion, sympathetic joy and equanimity. These teachings are not discussed in the abstract, but rather explored in present moment experience. In this way, relational contact and meditative qualities of the mind help bring root wisdom teachings into lived experience, here and now.
IMPORTANT INFORMATION ABOUT 2022 RETREATS AT WONDERWELL
Information about pandemic safety protocols in place can be found on this page of our website. For details about Wonderwell itself, registration procedures, pricing, cancellation policy, and other FAQs, please use this link.
SHARED ROOMS: If you register for a shared room, you are agreeing that you accept that you may be sharing it with someone you don't know. If you are not willing to make that agreement, please do not register for a shared room.  Note:  Men and women who don't know each other will never be assigned to the same room.

Retreatants may always register for a shared double room with someone they know, as long as space is available. There is a box on the registration to indicate who you'd like for a roommate, and we'll do the best we can. You may want to consider registering for the commuter option instead. Scroll down on this page for information about nearby accommodations. 
VACCINATION REQUIRED: All onsite retreatants must be *fully vaccinated* and will need to present proof of vaccination at check-in. We cannot admit you to Wonderwell without this proof. Per CDC guidance, people are considered fully vaccinated 2 weeks after their second dose in a 2-dose series, such as the Pfizer or Moderna vaccine, or 2 weeks after a single-dose vaccine, such as Johnson & Johnson's Janssen vaccine. In addition, NDF defines "fully vaccinated" as 2 weeks after having received an eligible booster shot. We will accept youyr original COVID card or a a photo as proof of vaccination.
TESTING: A negative COVID-19 test result is required before admittance to the retreat. Please test within 24 hours prior to your expected arrival at Wonderwell, using either a PCF test or a rapid (at-home) test kit. Please bring a rapid test kit with you to Wonderwell. We will have a limited number of test kits available for during-retreat testing.
MASK REQUIREMENTS: We are continuing to monitor this ever-changing situation and will adjust our mask policy accordingly. For the time being, we require that all retreatants and staff wear masks, preferably K(N)95, indoors during all programs. Masks must be worn in all public areas of the building, including the meditation hall. Exceptions: when retreatants are in their room or when actively eating or drinking. Teachers can be unmasked while on the teacher's seat, as long as they can maintain a physical distance of at least six feet from retreatants.
SCHOLARSHIPS AND FELLOWSHIPS
Wonderwell Mountain Refuge strives to offer retreats in a manner that is inclusive for persons of all means. If the full retreat cost would create an undue financial burden, we encourage you to apply for a scholarship. Please visit this page on our website learn more about financial aid.
Depending on the type of work that you do, you may be eligible for a Hemera Contemplative Fellowship. Please click on this link for more information.
CANCELLATION POLICY
Wonderwell charges a $75 cancellation fee for residential (onsite) retreat cancellations more than 4 weeks before the start of a retreat. Any cancellations between 4 weeks to 11 days prior to the program are charged a $150 cancellation fee. For any cancellations 10 or fewer days prior to the start date of the program, no refunds are offered. However, if you are feeling ill or have concerns about exposure to the COVID virus, please cancel your attendance at any Wonderwell retreat even at the last minute. In this case, we will provide a full refund of your payment.
USER ACCOUNTS & RESOURCES
The user account feature of our website provides a secure place where materials from your retreats can be posted and accessed. If you don't have an account already, you'll want to set one up as soon as you register.
Paid resources – retreat recordings and other retreat materials – will only be available in the dashboard of your user account.
If you haven't already created an NDF user account, please visit our website to Create an account as soon as possible.
User accounts are manually synced with the retreat 7–10 days after the retreat. Please be aware that this does not happen automatically with registration. It is a separate, manual operation.
Please visit the Technical FAQ page on our website for useful information about user accounts, helpful tutorials, as well as answers to many other questions. You can contact support@naturaldharma.org with questions about your user account.
Wonderwell Mountain Refuge Full Calendar
About the Teachers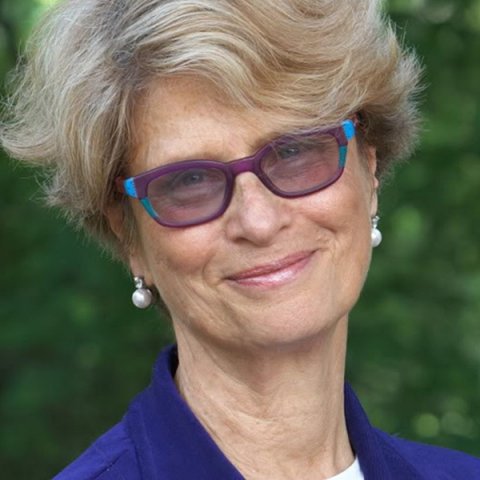 Jan Surrey
Visiting Teacher, Dharma Dialogues Guest
View Profile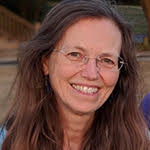 Phyllis Hicks
Visiting Teacher
View Profile