Primordial Resilience: How difficult times help nurture strength, resourcefulness and wisdom
Lama Willa Miller
January 23, 2021

-

January 24, 2021
Live Online
The Buddha liked to point out that if there is one thing that is certain, it is that any state of comfort and ease we experience will eventually change. Life has a way of eventually becoming, well, difficult. We often frame the difficult as something to be avoided, discarded or rejected. But in fact, our difficult experiences hold the key to our evolution.
In this weekend retreat, we will explore the dharma of the difficult, how we can train our mind and heart to bow but not break when things do not go as planned. We will discuss the concept of resilience (including some the burgeoning science of resilience) and how some practices of meditation can help us nurture it.
Schedule (Saturday and Sunday)
9:00 – 11:00 am            Teaching and Practice
11:00 am – 2:00 pm      Midday Break
2:00 – 3:00 pm              Yoga Break
3:30 – 5:00 pm              Teaching and Practice
All times are U.S. Eastern Standard Time.
IMPORTANT INFORMATION. Please read carefully! The Zoom link will be emailed to all those registered two days before the retreat begins. If you don't see an email from Natural Dharma Registrar or Wonderwell Mountain Refuge, it may have mistakenly gone to your spam/junk  folder or Promotions or Update categories. Please check your spam/junk folder and, if you find an email from us, open it and mark it as "Not spam." Then add the email address you see in the From line to your Contacts to ensure our emails land in your inbox. Contact the registrar at retreats@wonderwellrefuge.org on Thursday if you have not received the Zoom link.
PROGRAM COST – It is Natural Dharma Fellowship's aspiration that no one be turned away from our teachings and retreats because they are unable to pay the full cost. In order make our courses affordable for all who wish to attend, we are offering a three-level fee structure that takes into account people's differing financial circumstances:
Benefactor – for those who can afford it, this fee level helps provide support for those with limited financial resources and assists with the care and maintenance of Wonderwell Mountain Refuge
Course fee – for those who can cover the basic cost of a retreat or course
Supported – for those with limited financial resources or recent financial hardship
The pricing options for a particular retreat are based primarily on its length and are intended to give you an idea of what it costs to offer that retreat. The amounts listed are suggestions. You may write in any amount that fits your financial situation. Any amount offered above the Course Fee level will be considered a tax-deductible donation and will be acknowledged as such.
USER ACCOUNTS – Our beautiful new website has just launched (www.naturaldharma.org), and one of its features is individual user accounts with a personalized "Dashboard" for each user. Your account will allow you to access retreats and courses you've registered for, with all of the associated resources and materials, in a single convenient location. Creating a user account is easy—just click on "Create an Account" at the top right of the website's menu bar, enter your name and email address and then create a password. We hope you enjoy this new feature of our website. A short instructional video is available here.
Wonderwell Mountain Refuge Full Calendar
About the Teachers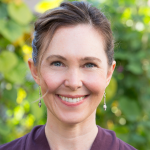 Lama Willa Miller
Founding Teacher, Spiritual Co-Director
Willa B. Miller, Ph.D. is the Founder and Spiritual Director of Natural Dharma Fellowship in Boston, MA and its retreat center Wonderwell Mountain Refuge in Springfield, NH. She was authorized as a dharma teacher and lineage holder in the Kagyu lineage of Tibetan Buddhism after twelve years of monastic training and two consecutive three-year retreats. She has also practiced in the Shangpa and Nyingma lineages. She is editor, author, and translator (respectively) of three books:..