Reading and Writing Buddhist Poetry as Transformative Practice
William Edelglass
November 5, 2021

-

November 7, 2021
Residential retreat
Buddhist traditions often understand the Dharma as inexpressible, a teaching that transcends the realm of language. Teachers and practitioners, however, have long turned to poetry as a literary form that can express and evoke their experience and wisdom and to help others along the path. We see this powerfully displayed in the examples of the Therīgāthā and Theragāthā, songs of insight, aspiration, and loss composed by early generations of Buddhist women and men that were included in the Pāli Canon.
Nāgārjuna, Śāntideva, Dōgen, Tsongkhapa, and many other Buddhist practitioners wrote poetry expressing insight, devotion, and wonder that can move readers beyond the limits of reason and concepts. Poetry is at the heart of much East Asian Buddhism, where the beautiful play of language was cultivated as a practice. Today, Buddhist poets in Asia and the West are some of our most skillful teachers, inspiring us on the path, presenting objects of meditation, revelation, and beauty.
This retreat will be devoted to the careful and collaborative reading of Buddhist poetry and will serve as an introduction to the diversity of Buddhist traditions and their poetic practices. We will attend to the poems as works of art, historical documents, Dharma teachings, and personal expressions of the challenges and refuge of the Buddhist path.  Throughout, we will also write our own dharma poems, inspired and informed by the poetry and practices we explore together, giving voice to our own experience and insight.
Hearing assistance devices are available for use in the Meditation Hall upon request. If you'd like to be contacted to discuss your needs, please indicate this in the Comments box on the registration form.
IMPORTANT INFORMATION
Everyone attending this in-person event must be fully vaccinated and present proof of this when arriving at Wonderwell. We recommend that you take a picture of your vaccination card with your phone in case you accidentally leave it at home. You will not be admitted to the building without this proof.
Masks must be worn at all times inside Wonderwell.
There is a 40-person event maximum. If the event is full when you register, you can ask to be placed on a waiting list.
For more information about COVID precautions at Wonderwell Mountain Refuge, please see this page on our website.
Wonderwell Mountain Refuge strives to offer retreats in a manner that is inclusive for persons of all means. If the full retreat cost would create an undue financial burden, we encourage you to apply for a scholarship. Please visit this page on our website for information about financial aid.
Depending on the type of work that you do, you may be eligible for a Hemera Contemplative Fellowship. Please click on this link for more information.
USER ACCOUNTS & RESOURCES
A new feature of our website—user accounts—provides a secure place where materials from your retreats can be posted and accessed. If you don't have an account already, you'll want to set one up as soon as you register.
Paid resources – retreat recordings and other retreat materials, including Zoom links – will only be available in the dashboard of your user account.
If you haven't already created an NDF user account, please visit our website to Create an account as soon as possible.
User accounts are manually synced with the retreat 24-48 hours prior to its start. Please be aware that this does not happen automatically with registration. It is a separate, manual operation.
You must have a user account set up 48 hours prior to the start of an event for access to any pre-retreat materials provided by the teacher.
If you register less than 48 hours before a retreat, we cannot guarantee you will have access to your account when the program begins. In that case, your account will be synced 24-48 hours after the program has finished.
Please visit the Technical FAQ page on our website for useful information about user accounts, helpful tutorials, as well as answers to many other questions. You can contact support@naturaldharma.org with questions about your user account.
Wonderwell Mountain Refuge Full Calendar
About the Teachers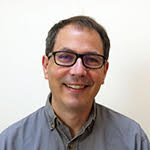 William Edelglass
Visiting Teacher
View Profile