Online – The Dharma of Homecoming in Times of Fear
Lama Rod Owens
August 9, 2023

-

August 13, 2023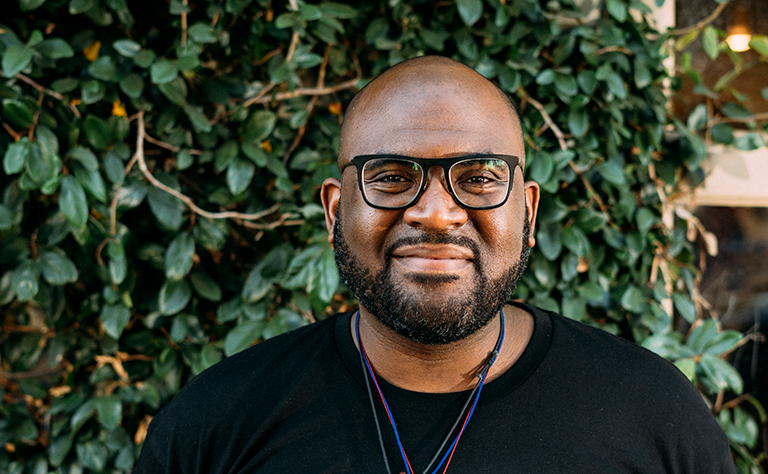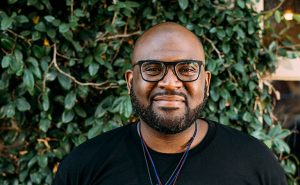 This is the online component of the retreat. If you are interested in applying for a place at Wonderwell, please click this link.
Maya Angelou once wrote: "The ache for home lives in all of us. The safe place where we can go as we are and not be questioned."
James Baldwin reflected: "Perhaps home is not a place but simply an irrevocable condition." 
In The Wiz, Stephanie Mills sang: "When I think of home I think of a place where there's love overflowing." 
No matter how we think of home, it is a place that many of us need. The need of a place called home is the need to be in a place where we are safe and taken care of.  Home is the experience of taking refuge in something that restores us through love. Homecoming is opening to how home is calling us into being held and cared for.  As a community in retreat, we will be using Lama Rod's book Love and Rage as well as his forthcoming book The New Saints as root text moving through mindfulness practice, heart based practices, pranayama (energy breath practice), deity practice, simple movement practice, as well as touching earth practice (Bhumisparsha) and the 7 Homecomings to explore the profound path of homecoming in these times of fear and uncertainty.
SCHEDULE – Subject to change
All times are Eastern Time
Wednesday, August 9
7:00 pm                      Orientation
7:15 – 9:30 pm           Opening Session
Thursday, August 10 – Saturday, August 12
6:00 – 7:30 am          Early Morning Practice
7:30  – 9:00 am         Breakfast/Break
9:00 am – 12:00 pm  Mid-morning Session
12:00 – 2:00 pm       Lunch/Break
2:00 – 5:00 pm          Afternoon Session
5:00 – 7:00 pm          Individual Practice, Break
7:00 – 9:30 pm          Evening Session
Sunday, August 13
6:00 – 7:30 am          Early Morning Practice
7:30  – 9:00 am         Breakfast/Break
9:00 – 11:30 am        Mid-morning Session
ZOOM LINK
The Zoom link will be sent several days before the retreat to all those registered by then. If you register after that date, you'll receive the link with your confirmation email shortly after submitting your registration. If you don't see an email from Natural Dharma Registrar or Wonderwell Mountain Refuge, it may have mistakenly gone to your spam folder or to Promotions or Updates in Gmail.
Important: Please put these two email addresses in your Contact or Safe-Send list to make sure you receive our emails:
register@naturaldharma.org
register+wonderwellrefuge@retreat.guru
PROGRAM COST
It is Natural Dharma Fellowship's aspiration that no one be turned away from our teachings and retreats because they are unable to pay the full cost. In order make our courses affordable for all who wish to attend, we are offering a three-level fee structure that takes into account differing financial circumstances:
Benefactor – for those who can afford it, this fee level helps provide support for those with limited financial resources and assists with the care and maintenance of Wonderwell Mountain Refuge
Course fee – for those who can cover the basic cost of an online retreat or course
Supported – for those with limited financial resources or recent financial hardship
The pricing options for a particular retreat are based primarily on its length and are intended to give you an idea of what it costs to offer that retreat. The amounts listed are suggestions. You may write in any amount that fits your financial situation. Any amount offered above the Course Fee level will be considered a tax-deductible donation and will be acknowledged as such.
USER ACCOUNTS & RESOURCES
The user account feature of our website provides a secure place where materials from your retreats can be posted and accessed. If you don't have an account already, you'll want to set one up as soon as you register.
If you haven't already created an NDF user account, please visit our website to Create an account as soon as possible.
User accounts are manually synced after the retreat. Please be aware that this does not happen automatically with registration. It is a separate, manual operation.
Resources and Recordings: The retreat resources and recordings will be available in your user account. Recordings must be edited before they are posted. We appreciate your patience!  You will receive an email letting you know they are available in your dashboard.  If you have any questions about resources and recordings, please email techsupport@naturaldharma.org.
Please visit the Technical FAQ page on our website for useful information about user accounts, helpful tutorials, as well as answers to many other questions. You can contact techsupport@naturaldharma.org with questions about your user account.
Wonderwell Mountain Refuge Full Calendar
About the Teachers
Lama Rod Owens
Visting Teacher, Dharma Dialogues Guest
View Profile