Online – Mindfulness, Wisdom, and Compassion: Śāntideva's Introduction to the Way of Life of a Bodhisattva
William Edelglass
June 1, 2023

-

June 4, 2023
This is the online component of the retreat. If you'd like to register for the residential component, please click here.
Our compassionate witnessing of an other's suffering shows that the mind can be free from the constricted life of excessive self-preoccupation and become open and attentive to others.  In An Introduction to the Way of the Bodhisattva (Bodhicaryāvatāra), the eighth century north-Indian Buddhist author, Śāntideva, invites his readers on a path to nourish the liberating attention to others. He presents the text as a guidebook on the path from the darkened perception of self-cherishing to an awakened life. In Śāntideva's terminology, this is the path of the bodhisattva, the awakened or awakening (bodhi) being (sattva) who, guided by insight and compassion, works to alleviate the sufferings of others, and in doing so, finds freedom from dissatisfaction and anguish.
An Introduction to the Way of the Bodhisattva became a primary inspiration for Tibetan writings on the stages of the Buddhist path and mind training. In recent decades, Western teachers in a variety of Buddhist traditions have drawn on Śāntideva's presentation of the interconnections between the components of the Buddhist path: wisdom (prajñā), moral discipline (śīla), and contemplation (samādhi).  In this hybrid (residential and online) program, we will explore Śāntideva's text, which is at once a poem, a meditation manual, a moral teaching, and a philosophy textbook. We will follow Śāntideva's lead on emphasizing setting up the conditions for practice through ritual and imagery, paying attention to the place of faith, offering, and ritual on the path. We will also focus on Śāntideva's understanding of the ethical dimension of mindfulness and how Buddhist insights—for example, dependent arising, non-self, and emptiness—can be skillfully employed in or daily lives.  Throughout, we will attend to the ways the text insists on the interweaving of compassion and wisdom, and how the most fruitful field of practice can be our daily lives and relations with others.
This program will integrate elements of a more typical retreat (including ritual, chanting, and periods of silent sitting) together with elements of a seminar (including close reading, interpretation, and discussion of Śāntideva's text, both in small groups and all together).  To make this exploration of Śāntideva's text accessible to both residential participants and to online participants, there will be some teaching that uses slides to present material.
SCHEDULE – Subject to change
Wednesday, May 31
7:00–8:00 pm            Introductory gathering for online participants only
SCHEDULE – Subject to change
Thursday, June 1
7:00–7:15 pm            Orientation
7:15–9:00 pm            Evening session
Friday, June 2 & Saturday, June
7:00–7:30 am            Sitting in the Meditation Hall
7:30–9:00 am            Breakfast break
9:00 am–12:00 pm    Morning session in Meditation Hall
12:00–2:30 pm          Lunch break
2:00–5:00 pm            Afternoon session in Meditation Hall
4:00–5:00 pm            Dharma Talk and Discussion
5:30–7:00 pm            Dinner break
7:00–9:00 pm            Evening session in Meditation Hall
Sunday, June 4
7:00–7:30 am            Sitting in the Meditation Hall
7:30–9:00 am            Breakfast break
9:00 am–12:00 pm    Morning session in Meditation Hall
2:00–3:00 pm            Concluding session with online participants only
All times are Eastern time.
ZOOM LINK
The Zoom link will be sent several days before the retreat to all those registered by then. If you register after that date, you'll receive the link with your confirmation email shortly after submitting your registration. If you don't see an email from Natural Dharma Registrar or Wonderwell Mountain Refuge, it may have mistakenly gone to your spam folder or to Promotions or Updates in Gmail.
Important: Please put these two email addresses in your Contact or Safe-Send list to make sure you receive our emails:
retreats@wonderwellrefuge.org
register+wonderwellrefuge@retreat.guru
PROGRAM COST
It is Natural Dharma Fellowship's aspiration that no one be turned away from our teachings and retreats because they are unable to pay the full cost. In order make our courses affordable for all who wish to attend, we are offering a three-level fee structure that takes into account people's differing financial circumstances:
Benefactor – for those who can afford it, this fee level helps provide support for those with limited financial resources and assists with the care and maintenance of Wonderwell Mountain Refuge
Course fee – for those who can cover the basic cost of an online retreat or course
Supported – for those with limited financial resources or recent financial hardship
The pricing options for a particular retreat are based primarily on its length and are intended to give you an idea of what it costs to offer that retreat. The amounts listed are suggestions. You may write in any amount that fits your financial situation. Any amount offered above the Course Fee level will be considered a tax-deductible donation and will be acknowledged as such.
USER ACCOUNTS & RESOURCES
The user account feature of our website provides a secure place where materials from your retreats can be posted and accessed. If you don't have an account already, you'll want to set one up as soon as you register.
If you haven't already created an NDF user account, please visit our website to Create an account as soon as possible.
User accounts are manually synced after the retreat. Please be aware that this does not happen automatically with registration. It is a separate, manual operation.
Resources and Recordings: The retreat resources and recordings will be available in your user account. Recordings must be edited before they are posted. We appreciate your patience!  You will receive an email letting you know they are available in your dashboard.  If you have any questions about resources and recordings, please email support@naturaldharma.org.
Please visit the Technical FAQ page on our website for useful information about user accounts, helpful tutorials, as well as answers to many other questions. You can contact support@naturaldharma.org with questions about your user account.
Wonderwell Mountain Refuge Full Calendar
About the Teachers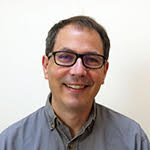 William Edelglass
Visiting Teacher
View Profile