Online – Finding Our Fields of Love: Uncovering Innate Bodhicitta
Lama Liz Monson, Camille Hykes
January 21, 2022

-

January 27, 2022
Assisted by Matt Fritts
Online Component of the Hybrid Retreat
This is the Online component of the retreat. If you are looking for the Residential component, please click here.
This weeklong retreat will focus on transformative practices that allow us to directly access the love and wisdom that are the very fabric of our deepest nature. Teachings and practices will enable participants to mature their relationship to their own awakened capacities. In particular, the retreat will emphasize ways to become receptive to the unconditioned openness, love, compassion, and wisdom of our inner being by participating in a field of unconditional love for self and others. Because parts of us may unconsciously prevent us from opening fully to our awakened qualities, we will practice relaxing into the naturally compassionate and healing powers of our own essential nature. As a result, our Buddhanature can increasingly manifest of itself, unfolding powers of wise discernment and loving responsiveness in action.
The retreat includes meditation sessions, teachings, yoga, and time for rest and reflection. Please have available clothing suitable for movement. Full attendance only. This retreat will be held in Noble Silence.
PLEASE NOTE:  For students registered for the Margha Program, this is the Margha winter retreat.
TENTATIVE SCHEDULE – subject to change
All times are Eastern Standard Time
Friday, Jan. 21
6:30–8:00 pm              Opening Session
Saturday, Jan. 22 – Wed., Jan. 26
9:00 – 10:00 am           Dharma Talk and Discussion
10:15  – 11:00 am        Group Guided Meditation
11:15 am – 12:00 pm   Small Group Exercise
Lunch Break
2:00 – 2:45 pm             Group Guided Meditation
3:00 – 4:00 pm             Dharma Talk and Discussion
4:10 – 5:10 pm             Movement Session: Yoga or Other
Thursday, Jan. 27
9:00 – 10:00 am           Dharma Talk and Discussion
10:15 – 11:00 am         Group Guided Meditation
11:15 am – 12:00pm    Closing Session
PROGRAM COST
It is Natural Dharma Fellowship's aspiration that no one be turned away from our teachings and retreats because they are unable to pay the full cost. In order make our courses affordable for all who wish to attend, we are offering a three-level fee structure that takes into account people's differing financial circumstances:
Benefactor – for those who can afford it, this fee level helps provide support for those with limited financial resources and assists with the care and maintenance of Wonderwell Mountain Refuge
Course fee – for those who can cover the basic cost of an online retreat or course
Supported – for those with limited financial resources or recent financial hardship
The pricing options for a particular retreat are based primarily on its length and are intended to give you an idea of what it costs to offer that retreat. The amounts listed are suggestions. You may write in any amount that fits your financial situation. Any amount offered above the Course Fee level will be considered a tax-deductible donation and will be acknowledged as such.
USER ACCOUNTS & RESOURCES
The user account feature of our website provides a secure place where materials from your retreats can be posted and accessed. If you don't have an account already, you'll want to set one up as soon as you register.
Paid resources – retreat recordings and other retreat materials – will only be available in the dashboard of your user account.
If you haven't already created an NDF user account, please visit our website to Create an account as soon as possible.
User accounts are manually synced with the retreat 7–10 days after the retreat. Please be aware that this does not happen automatically with registration. It is a separate, manual operation.
Please visit the Technical FAQ page on our website for useful information about user accounts, helpful tutorials, as well as answers to many other questions. You can contact support@naturaldharma.org with questions about your user account.
Wonderwell Mountain Refuge Full Calendar
About the Teachers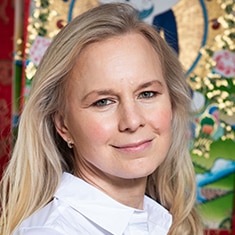 Lama Liz Monson
Managing Teacher, Spiritual Co-Director
View Profile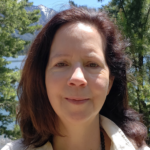 Camille Hykes
Dharma Teacher, Margha Program Co-Director, Mitra
View Profile