Natural Dharma Fellowship's 2024 Margha Program
January 1, 2024

-

December 31, 2024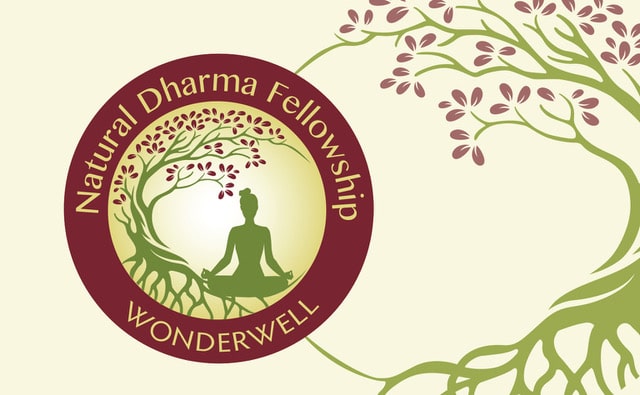 Sorry! Registration is closed. You can email to be placed on a wait list.
---
The focus of the 2024 Margha Program is the Bodhicitta practices of love and compassion. Participants will learn a series of contemplative practices to deepen in love, self-compassion, compassion for others, wisdom, forgiveness, sympathetic joy and equanimity.
The Margha Program content alternates year-to-year between "Bodhicitta" and "Natural Meditation," which may be completed in any order. It is intended for newcomers as well as seasoned meditators looking for a structured program to learn, progress and deepen in a sequence of profound yet accessible meditations adapted from traditional Tibetan Buddhist practice. Some participants choose to work with each set of practices for many years.
Guided by a team of Natural Dharma Fellowship (NDF) teachers and Margha mitras, spiritual friends/mentors, the Margha Program is built around monthly small-group meetings offered in a variety of locations and online. Each student is assigned a Margha mitra for the year.
For more information about the Margha program, please click here.
MONTHLY GROUPS AND MITRAS
If a group is marked closed, please do not choose it. Email to be put on the wait list.
Remote 1: 1st Mondays, 6:30-8:30pm ET (Camille Hykes, Mike Hirshland)
Remote 2: 1st Sundays, 6:30-8:30pm ET (Roxanne Broadbent, John Rott Jennifer Curry)
Remote 3: 1st Mondays, 6:30-8:30pm ET (Philip Osgood, Alex Marie)
Remote 4: 1st Sundays, 6:30-8:30pm ET (David Bayer, Anne Rugg, Erica Zinter)
Remote 5: 1st or 2nd Sundays, 4:00-6:00 ET (Richard Zipoli, Eric Brus, Jean Fazzino Lain)
Remote 6: 2nd Mondays, 6:30-8:30pm ET (Jan Cook, Alan Tuttle)
Remote 7: 1st Mondays, 6:30-8:30 pm ET (Mark Leach, David Martin)
Remote 8: 1st or 2nd Monday, 7:00-9:00 pm ET (Eric Brus, Elisse Ghitelman)
NW Philly, PA (in-person): 1st Sundays 3:30-5:30pm ET (Thilo Marg-Bracken, Heather Marg-Bracken, Lisa Tuttle) Dog on premises
Springfield, NH (in-person): 1st Sundays 1:30-3:30pm ET (Jeff Sullivan, Judith Coleman)
WHAT DOES IT COST?
It is Natural Dharma Fellowship's aspiration that no one be turned away from our programs and retreats because they are unable to pay the full cost. The Margha Program is offered on a sliding fee scale in which you can choose the amount that best fits your financial needs. There are three suggested payment levels:
Benefactor: For those who can afford it, this fee level helps provide support for those with limited financial resources and assists with the care and development of the Margha Program.
Sustaining: This fee covers the basic cost of the Margha Program.
Supported: For those with limited financial resources or recent financial hardship.
However, if these three suggested payment levels do not fit your financial situation, you may enter any amount on the registration page.
The program entrance fee does NOT include the cost of on-site retreats at Wonderwell Mountain Refuge in Springfield, NH or the online component of these hybrid retreats, which are charged separately.  Nor does it include the cost of required books, generally two per year. Financial aid opportunities are available through Natural Dharma Fellowship to offset the cost of residential retreats.
USER ACCOUNTS & RESOURCES
The user account feature of our website provides a secure place where materials from your the Margha program can be posted and accessed. If you don't have an account already, you'll want to set one up as soon as you register.
Paid resources – retreat recordings and other retreat materials – will be available in the dashboard of your user account.
If you haven't already created an NDF user account, please visit our website to Create an account as soon as possible.
Please visit the Technical FAQ page on our website for useful information about user accounts, helpful tutorials, as well as answers to many other questions. You can contact with questions about your user account.
Wonderwell Mountain Full Calendar.