Natural Dharma Fellowship's 2022 Margha Program
Lama Liz Monson, Camille Hykes
October 9, 2021

-

November 30, 2022
Registration will be open until Oct. 25.
Thanks for your patience while we got the registration problems sorted out with the help of the fabulous tech support folks at our booking program. 
The 2022 Margha Program focuses on Bodhicitta practices of lovingkindness and  compassion, including the Lojong heart-contemplations as transmitted in the Kagyu  lineage of Tibetan Buddhism. Participants learn a series of contemplative practices to  deepen in love, self-compassion, compassion for others, wisdom, sympathetic joy and  equanimity. (The alternate year's program will focus on Natural Meditation: the practices of Shamatha, Vipashyana and Open Awareness. These practices naturally draw  participants into an experiential journey to discover and deepen their relationship with  the nature of mind.)
The curriculum, a thorough distillation of traditional Tibetan Buddhist training, was  created jointly by Lama Willa Miller and Lama John Makransky for the students of  Natural Dharma Fellowship, with the intent to cultivate and nourish a life of spiritual  practice. It is transmitted by Lama Liz Monson, Spiritual Co-Director of Natural Dharma  Fellowship, and Margha Director Camille Hykes, as well as a  circle of dedicated mitras (spiritual friends/mentors) well-trained in these practices.
WHAT DOES IT COST?
It is Natural Dharma Fellowship's aspiration that no one be turned away from our programs and retreats because they are unable to pay the full cost. The Margha Program is offered on a sliding fee scale in which you can choose the amount that best fits your financial needs.  There are three suggested payment levels :
Benefactor: $280. For those who can afford it, this fee level helps provide support for those with limited financial resources and assists with the care and development of the Margha Program.
Program fee: $175. This fee covers the basic cost of the Margha Program.
Supported: $105. For those with limited financial resources or recent financial hardship.
(However, if these three suggested payment levels do not fit your financial situation, you may enter any amount below the Supported level on the registration page.)
The program entrance fee does NOT include the cost of on-site retreats at Wonderwell Mountain Refuge in Springfield, NH, (which will be held as conditions of safety permit), or livestream video of these retreats, which are charged separately.  Nor does it include the cost of required books, generally two per year.
Please note: Financial aid opportunities are available through Natural Dharma Fellowship to offset the cost of on-site retreats as well as online retreats.  For more information, please click the "Support" tab on the NDF website.  Under the "Support" tab, you will find the NDF Scholarships page.
USER ACCOUNTS & RESOURCES
A new feature of our website—user accounts—provides a secure place where materials from your retreats can be posted and accessed. If you don't have an account already, you'll want to set one up as soon as you register.
Paid resources – Margha resources, retreat recordings, and other retreat materials will only be available in the dashboard of your user account.
If you haven't already created an NDF user account, please visit our website to Create an account as soon as possible.
User accounts are manually synced with a retreat 24-48 hours prior to its start. Please be aware that this does not happen automatically with registration. It is a separate, manual operation.
You must have a user account set up 48 hours prior to the start of an event for access to any pre-retreat materials provided by the teacher.
If you register less than 48 hours before a retreat, we cannot guarantee you will have access to your account when the program begins. In that case, your account will be synced 24-48 hours after the program has finished.
Please visit the Technical FAQ page on our website for useful information about user accounts, helpful tutorials, as well as answers to many other questions. You can contact support@naturaldharma.org with questions about your user account.
Wonderwell Mountain Full Calendar.
About the Teachers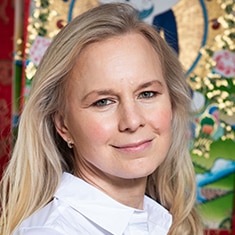 Lama Liz Monson
Managing Teacher, Spiritual Co-Director
View Profile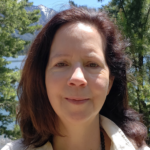 Camille Hykes
Dharma Teacher, Margha Program Co-Director, Mitra
View Profile