Monday Night Meditation — The Power of Unity: Discovering our Innate Interconnectedness.
Lama Liz Monson
Live Online: 5:00–6:30 pm EST
Please use this time-zone converter to determine the start time at your home.
Guided meditation, a Dharma talk, and time for discussion offered by Natural Dharma Fellowship and Wonderwell Mountain Refuge. Open to everyone—please join us for inspiration, practice, and community.
Due to security issues, we are asking everyone to register through Zoom to access Monday night meditation. When you click the registration link below, it will take you to a registration page where you will need to enter your name and email address. Once you have registered, you will be sent the actual link to the Zoom meeting. It will not be necessary to register each week. You can save the meeting link, since it will be the same moving forward, and use it every week. This can be done by saving the meeting link to your calendar. Please email [email protected] if you have any difficulties.
About the Teachers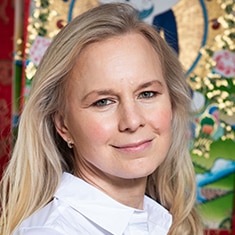 Lama Liz Monson
Managing Teacher, Spiritual Co-Director
Lama, Spiritual Co-Director of Natural Dharma Fellowship Elizabeth Monson, PhD, is the Spiritual Co-Director of Natural Dharma Fellowship and the Managing Teacher at Wonderwell Mountain Refuge. Liz was authorized as a dharma teacher and lineage holder in the Kagyu Lineage of Tibetan Buddhism and has been studying, practicing and teaching Tibetan Buddhism in the Kagyu and Nyingma lineages for over thirty years. She has studied with Pema Chodron, Tulku Orgyen Rinpoche, Chokyi Nyima Rinpoche,..