The Dharma Dialogues: Ecosattvas in the Anthropocene
Dekila Chungyalpa, Thanissara, Hildur Palsdottir
A year-long series of conversations sponsored by Natural Dharma Fellowship
Live online featuring a different teacher one Sunday each month from 10:00 to 11:30 ET
If you have already registered for the series, you do not need to register again. If you're not sure that you're registered, please check your user account.
No matter when you register, you will have access to the recordings for the entire series.
Anthropocene: /ˈanTHrəpəˌsēn/ "The geologic period during which human activity has been the dominant influence on climate and the environment."
We live in unprecedented times; human activities have altered the climate and disrupted ecosystems, threatening life on Earth as we know it.
How shall we conduct ourselves within a changing climate and world? How do we listen deeply, and find our way from here? How might the dharma and the natural world serve as teachers and guides?
In 2022, the Dharma Dialogues will focus on these important questions. We have brought together some of the founding luminaries of the mindfulness-informed eco-activist movement for a yearlong series of deep dialogues on these issues. Join us for a series of monthly conversations about our experience of and engagement with the global ecological crisis from a Buddhist perspective.
We will discuss and explore:
How to expand our inner resources to adapt to the consequences of a changing climate
Interdependence, indigenous ways of knowing, and reciprocity as spiritual practices
Climate justice and active hope
Mindfulness and compassion practices as a skill set for preventing further harm
Creativity and curiosity as resources for changing behavior
How to dissolve the divide between "contemplative ways of knowing" and "activism"
Directly experiencing the natural world as a means to reestablish our deep interconnectedness with our ecosystems
Exploring the deep power of community as an arena within which to find connection, support, insight, and resilience
Jan. 30        Joanna Macy interviewed by Lama Willa Blythe Baker
Feb. 20        Kaira Jewel interviewed by Lama Liz Monson
March 27     Sensei Kritee Kanko interviewed by Lama Willa Blythe Baker
April 17        Venerable Bikkhu Bodhi interviewed by Lama Liz Monson
May 22        Council on the Uncertain Human Future facilitated by Sarah Buie
June 26       Stephanie Kaza interviewed by Sarah Buie
July 31         Kristin Barker interviewed by Hildur Palsdottir
Aug. 28       Kaia Svien interviewed by Hildur Palsdottir
Sept. 25       Dekila Chungyalpa and Thanissara interviewed by Hildur Palsdottir
Oct. 30         Susan Murphy interviewed by Sarah Buie
Nov. 27        Mark Coleman interviewed by Hildur Palsdottir
Dec. 18        Susie Harrington interviewed by Lama Blythe Baker
For more information about the teachers, please visit the Dharma Dialogues page.
Closed captioning is available on all online retreats and teachings.
REGISTRATION – You may register at any point during this year-long series, but you only need to register once for the entire series. You will then have access to the recordings of all of the conversations, past and upcoming, through your user account (see below). In view of this, we hope you will take into account this precious opportunity to hear from so many amazing teachers when you decide the amount you will offer in payment.
PROGRAM COST – It is Natural Dharma Fellowship's aspiration that no one be turned away from our teachings and retreats because they are unable to pay the full cost. In order make our courses affordable for all who wish to attend, we are offering a three-level fee structure that takes into account people's differing financial circumstances:
Benefactor – for those who can afford it, this fee level helps provide support for those with limited financial resources and assists with the care and maintenance of Wonderwell Mountain Refuge
Series Fee – for those who can cover the basic cost of the series
Supported – for those with limited financial resources or recent financial hardship
The amounts listed are suggestions. You may write in any amount that fits your financial situation. Any amount offered above the Series Fee level will be considered a tax-deductible donation and will be acknowledged as such.
ZOOM DETAILS ­– The Zoom link for all months will remain the same for the entire series (Feb.–Dec. 2021). You will receive the Zoom link initially in your confirmation email, and it will also be posted in your user account on the resource page after the first session. If you don't see an email from Natural Dharma Registrar or Wonderwell Mountain Refuge, it may have mistakenly gone to your spam/junk  folder or Promotions or Update categories. Contact the registrar at retreats@wonderwellrefuge.org if you do not receive the confirmation email shortly after registering.  Please be sure to save your confirmation email in a safe place so you can refer back to this information.
USER ACCOUNTS – The user account feature of our website provides a secure place where materials from your retreats can be posted and accessed. If you don't have an account already, you'll want to set one up as soon as you register.
Paid resources – retreat recordings and other retreat materials – will only be available in the dashboard of your user account.
If you haven't already created an NDF user account, please visit our website to Create an account as soon as possible.
User accounts are manually synced after the retreat. Please be aware that this does not happen automatically with registration. It is a separate, manual operation.
Please visit the Technical FAQ page on our website for useful information about user accounts, helpful tutorials, as well as answers to many other questions. You can contact support@naturaldharma.org with questions about your user account.
Wonderwell Mountain Refuge Full Calendar
About the Teachers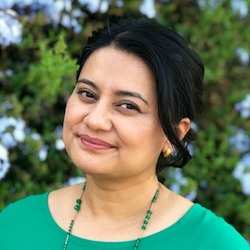 Dekila Chungyalpa
Visiting Teacher, Dharma Dialogue Guest
View Profile
Thanissara
Visiting Teacher, Dharma Dialogue Guest
View Profile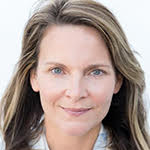 Hildur Palsdottir
Visiting Teacher, Dharma Dialogues Interviewer
View Profile