Dharma at the Movies – Final Straw: Food, Earth, Happiness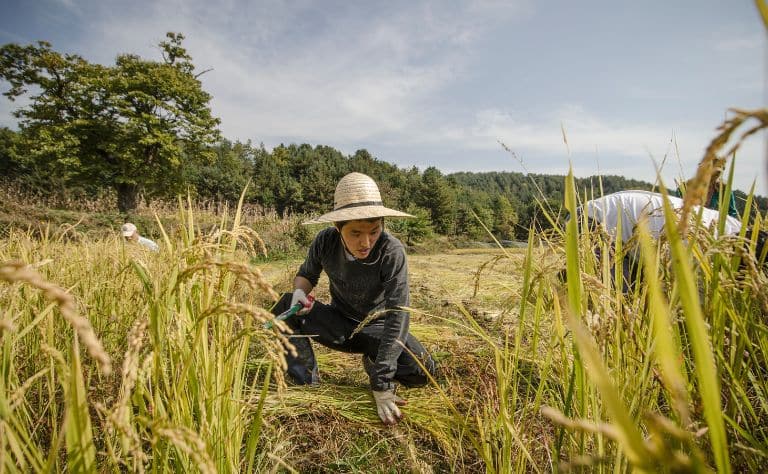 7:00 – 9:00 PM ET
---
A documentary/art film that takes the viewer on a majestic journey through Japan, Korea, and the United States and turns our perceptions of food (and Live) upside down in a simple and poetic way. Solutions for our most pressing social and ecological issues come from unexpected places in a bite-sized film.
Inspired by the work of Masanobu Fukuoka, the film weaves breathtaking landscapes and an eclectic original soundtrack together with stories and insights from an inspiring cast of natural farmers, chefs and teachers. The film gives modern day relevance to age old ideas about more sustainable, regenerative and harmonious ways of living with the earth.
---
Throughout 2023, Natural Dharma Fellowship's Inclusion and Equity Committee (IEC) will be hosting online film screenings. The committee will air both documentaries and fictional movies that have Dharma content related to diversity, inclusion, and the conditioning that limits our understanding and expression of who we are. After each film, members of the IEC will explore the dharma themes of the movie through a facilitated question and comment session.
Please note that each screening will have a different registration link, but all screenings will take place via Zoom on the second Wednesday of the month, generally from 7:00 – 9:00 PM, though the ending time may change depending on the length of the film.
Zoom link — The Zoom link will be sent two days before the screening to all those registered by then. If you register after that, you'll receive the link shortly after you submit your registration. If you don't seen an email from Wonderwell Mountain Refuge, it may have mistakenly gone to your spam folder. It might help if you add this address to your contacts for Wonderwell:  register+. Sounds strange, but that's the sending address our booking program for its emails.
Wonderwell Mountain Refuge Full Calendar