Accessing Our Buddha Nature with the Support of Psychological Science
Lama John Makransky, Paul Condon
August 27, 2021

-

August 29, 2021
Live Online + unlimited access to course recordings
This program will explore ways of accessing and reunifying with our innate awakened awareness through practices adapted from Tibetan Buddhism (Nyingma Dzogchen) with support from modern psychological science. By participating in an empowering field of loving spiritual connection, we can become increasingly receptive to the unconditioned openness, lucidity, and loving energy of our buddha nature. Throughout the program, we will explore how several leading theories across psychology can inform and empower this process of awakening—attachment theory, self-identities, the constructed nature of emotions, and embodied cognition.  No scientific background is assumed; these terms and concepts will be introduced in accessible ways.
This retreat is both for Buddhist practitioners and for people of all backgrounds who seek an accessible way to cultivate unconditional powers of love, compassion, and wisdom for action. It is also for those interested in exploring how science can help support the process of deepening in contemplative experience. Guided meditations, explanation of key principles, and group discussion will clarify and empower our collective practice.
Depending on the type of work that you do, you may be eligible for a Hemera Contemplative Fellowship. Please click on this link for more information.
SCHEDULE
Friday, August 27
7:00– 8:30 pm:           Opening Session
Saturday, August 28
10:00 am – 1:00 pm   Morning Session (with breaks)
2:00 – 4:00 pm           Afternoon Session (with breaks)
7:00 – 8:00 pm           Evening Session
Sunday, August 29
10:00 am  – 1:00 pm  Closing Session (with breaks)
IMPORTANT INFORMATION. Please read carefully! The Zoom link will be emailed to all those registered two days before the retreat begins. If you don't see an email from Natural Dharma Registrar or Wonderwell Mountain Refuge, it may have mistakenly gone to your spam/junk  folder or Promotions or Update categories. Contact the registrar at retreats@wonderwellrefuge.org on Friday if you have not received the Zoom link. The Zoom link will also be stored the retreat resources in your user account.
PROGRAM COST – It is Natural Dharma Fellowship's aspiration that no one be turned away from our teachings and retreats because they are unable to pay the full cost. In order to make online retreats affordable for all who wish to attend, we are offering a three-level fee structure that takes into account people's differing financial circumstances:
Benefactor – for those who can afford it, this fee level helps provide support for those with limited financial resources and assists with the care and maintenance of Wonderwell Mountain Refuge
Program fee – for those who can cover the basic cost of the program
Supported – for those with limited financial resources or recent financial hardship
The amounts listed are suggestions. You may write in any amount that fits your financial situation. Any amount offered above the Course Fee level will be considered a tax-deductible donation and will be acknowledged as such.
USER ACCOUNTS & RESOURCES
A new feature of our website—user accounts—provides a secure place where materials from your retreats can be posted and accessed. If you don't have an account already, you'll want to set one up as soon as you register.
Paid resources – retreat recordings and other retreat materials, including Zoom links – will only be available in the dashboard of your user account.
If you haven't already created an NDF user account, please visit our website to Create an account as soon as possible.
User accounts are manually synced with the retreat 24-48 hours prior to its start. Please be aware that this does not happen automatically with registration. It is a separate, manual operation.
You must have a user account set up 48 hours prior to the start of an event for access to any pre-retreat materials provided by the teacher.
If you register less than 48 hours before a retreat, we cannot guarantee you will have access to your account when the program begins. In that case, your account will be synced 24-48 hours after the program has finished.
Please visit the Technical FAQ page on our website for useful information about user accounts, helpful tutorials, as well as answers to many other questions. You can contact support@naturaldharma.org with questions about your user account.
Wonderwell Mountain Refuge Full Calendar
About the Teachers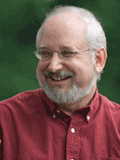 Lama John Makransky
Visiting Teacher
View Profile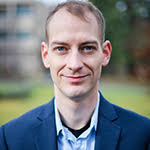 Paul Condon
Visiting Teacher
View Profile