Where are "WE" now?
Bill Morgan, Susan Morgan
October 22, 2021

-

October 24, 2021
An ONLINE Couples Mindfulness Weekend
The retreat is only open to couples, but each person must register separately. Please put your partner's name in the box on the registration page.
After nearly a year and a half of imposed quarantining and social distancing, many relationships are struggling to re-establish new footing. Yes, some relationships have blossomed in this intimate time but others have shown signs of strain or felt hemmed in living in such close quarters. So now what? Where do we go from here?
Well, before you do anything rash, we think now is the time to do a much needed reset! Let's check in and see how you are, how the two of you are, and what you each need now, both alone and together.  Who are you now and what do you need–for yourself and for the relationship? Let's recalibrate and recommit to practicing mindful communication as we traverse the rapids of this life!
This weekend is for you! It is online so that those near and far can attend. In the privacy of your home, in the place where most of your relational life happens, let's together find our way to center!
This retreat is for people who identify as a couple. No other requirements needed!
Short talks, guided meditations and exercises will support couples to do their work in the privacy of dyads. Sharing is optional. No one will be put on the spot.
Both partners must be in attendance for the duration of the program. 
SCHEDULE
Friday, Oct. 22
6:30 – 8:30 pm
Saturday, Oct. 23
10:00 am – 12:00 pm
2:00 – 4:00 pm
6:30 – 8:30 pm
Sunday, Oct. 24
10:00 am – 12:00 pm
All times are Eastern Daylight Savings Time
IMPORTANT INFORMATION. Please read carefully! The Zoom link will be emailed to all those registered two days before the retreat begins. If you don't see an email from Natural Dharma Registrar or Wonderwell Mountain Refuge, it may have mistakenly gone to your spam/junk  folder or Promotions or Update categories. Please check your spam/junk folder and, if you find an email from us, open it and mark it as "Not spam." Then add the email address you see in the From line to your Contacts to ensure our emails land in your inbox. Contact the registrar at retreats@wonderwellrefuge.org on Thursday if you have not received the Zoom link.
PROGRAM COST – It is Natural Dharma Fellowship's aspiration that no one be turned away from our teachings and retreats because they are unable to pay the full cost. In order make our courses affordable for all who wish to attend, we are offering a three-level fee structure that takes into account people's differing financial circumstances:
Benefactor – for those who can afford it, this fee level helps provide support for those with limited financial resources and assists with the care and maintenance of Wonderwell Mountain Refuge
Program fee – for those who can cover the basic cost of a retreat or course
Supported – for those with limited financial resources or recent financial hardship
The amounts listed are suggestions. You may write in any amount that fits your financial situation. Any amount offered above the Course Fee level will be considered a tax-deductible donation and will be acknowledged as such.
USER ACCOUNTS & RESOURCES
A new feature of our website—user accounts—provides a secure place where materials from your retreats can be posted and accessed. If you don't have an account already, you'll want to set one up as soon as you register.
Paid resources – retreat recordings and other retreat materials, including Zoom links – will only be available in the dashboard of your user account.
If you haven't already created an NDF user account, please visit our website to Create an account as soon as possible.
User accounts are manually synced with the retreat 24-48 hours prior to its start. Please be aware that this does not happen automatically with registration. It is a separate, manual operation.
You must have a user account set up 48 hours prior to the start of an event for access to any pre-retreat materials provided by the teacher.
If you register less than 48 hours before a retreat, we cannot guarantee you will have access to your account when the program begins. In that case, your account will be synced 24-48 hours after the program has finished.
Please visit the Technical FAQ page on our website for useful information about user accounts, helpful tutorials, as well as answers to many other questions. You can contact support@naturaldharma.org with questions about your user account.
Wonderwell Mountain Refuge Full Calendar
About the Teachers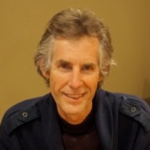 Bill Morgan
Visiting Teacher
View Profile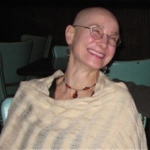 Susan Morgan
Visiting Teacher
View Profile