The Dharma Dialogues: Confronting Race and Injustice on the Path to True Freedom
Rima Vesely-Flad, Tracie Palmer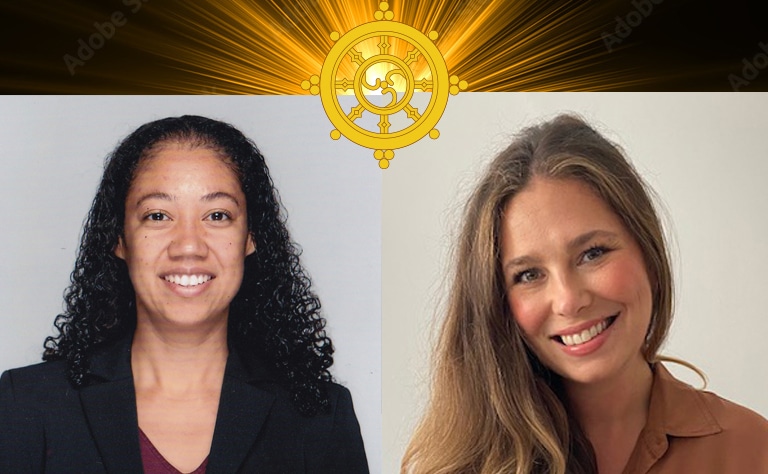 A Year-Long Inquiry into Buddhist Community and Care Across Difference – sponsored by Natural Dharma Fellowship
One Sunday a month, 10:00–11:30 am ET.
If you register for any Dharma Dialogues Sunday, the Zoom link you receive will allow you to watch all other sessions live and to access any past sessions in your user account.
 How do we bring our whole selves to the work of personal and collective liberation? How can we respond skillfully to an unjust social world while maintaining the ultimate view of self and other as inseparable? How do we stay present to the suffering of racism and other forms of oppression in a way that moves us toward action? 
In 2023, Dharma Dialogues will dig deep into these challenging questions to ask how Buddhists and Buddhist communities can come into right relationship with the past and present suffering of racism and inequality.
In a series of monthly conversations, we will seek to cultivate "wise relationship with our own experience" (Magee, Rhonda V., "The Dharma of Racial Justice") through storytelling and deep listening around issues of race and the intersecting oppressions of gender, class, sexual orientation, and ability.
Together, we will explore how to confront race as a social construct that shapes our experience of reality and as a delusion on the ultimate level to discern the possibility of true freedom and how best to care for each other in the present world.
January 29      Pamela Ayo Yetunde interviewed by Lama Willa Blythe Baker
Feb. 26           Cheryl Giles & Chris Berlin interviewed by Lama Willa Blythe Baker
March 26        Lama Rod Owens interviewed by Francine Rainone
April 30          Kaira Jewel Lingo interviewed by Kathe McKenna
May 28           Vimalasara Mason-John interviewed by Lama Willa Blythe Baker
June 25          Ven. Sanathavihari interviewed by Lama Bryn Dawson
July  30           Nalika Gajaweera & Ann Gleig
Aug. 27           Chenxing Han interviewed by Tracie Palmer
Sept. 24          Karla Jackson-Brewer interviewed by Lama Willa Blythe Baker
Oct. 29            Kritee Kanko interviewed by Lama Willa Blythe Baker
Nov. 26           Bonnie Duran interviewed by Lama Liz Monson
Dec. 31           Rima Vesely-Flad interviewed by Tracie Palmer
Special Edition
On Oct. 8 at 1:00 pm ET, Rev. Cristina Moon and Duncan Ryūken Williams will be interviewed by Lama Willa Blythe Baker
For more information about the teachers, please visit the Dharma Dialogues page.
Closed captioning is available on all online retreats and teachings.
REGISTRATION – You may register at any point during this year-long series. Register once for the series to watch upcoming interviews live and to receive recordings of all interviews in your NDF User Account (as soon as they become available). In view of this, we hope you will take into account this precious opportunity to hear from so many amazing teachers when you decide the amount you will offer in payment.
PROGRAM COST – It is Natural Dharma Fellowship's aspiration that no one be turned away from our teachings and retreats because they are unable to pay the full cost. In order make our courses affordable for all who wish to attend, we are offering a three-level fee structure that takes into account people's differing financial circumstances:
Benefactor – for those who can afford it, this fee level helps provide support for those with limited financial resources and assists with the care and maintenance of Wonderwell Mountain Refuge
Series Fee – for those who can cover the basic cost of the series
Supported – for those with limited financial resources or recent financial hardship
The amounts listed are suggestions. You may write in any amount that fits your financial situation. Any amount offered above the Series Fee level will be considered a tax-deductible donation and will be acknowledged as such.
ZOOM DETAILS ­– The same Zoom link will be used for each session, so please be sure to save your Zoom link in a safe place so you can find it easily.
You will receive the Zoom link initially in your confirmation email, and it will also be posted in your user account on the resource page after the first session you attend. If you don't see an email from Natural Dharma Registrar or Wonderwell Mountain Refuge, it may have mistakenly gone to your spam folder or to Promotions or Updates in Gmail.
Important: Please put these two email addresses in your Contact or Safe-Send list to make sure you receive our emails:
Contact the registrar at  if you do not receive the confirmation email shortly after registering.
USER ACCOUNTS –The user account feature of our website provides a secure place where materials from your retreats can be posted and accessed. If you don't have an account already, you'll want to set one up as soon as you register.
If you haven't already created an NDF user account, please visit our website to Create an account as soon as possible.
It's important to note that syncing of resources does not happen simultaneously with registration.  Recordings are manually synced with your account every 10-14 days. Since we allow rolling registration for this series, depending on when you register,  you may experience a slight delay in receiving any previous recordings.
Please visit the Technical FAQ page on our website for useful information about user accounts, helpful tutorials, as well as answers to many other questions.
Wonderwell Mountain Refuge Full Calendar
About the Teachers
Rima Vesely-Flad
Visiting Teacher
View Profile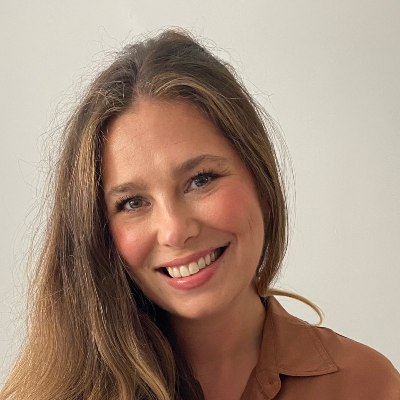 Tracie Palmer
Board of Directors, Meditation Teacher, Dharma Dialogues Interviewer
View Profile