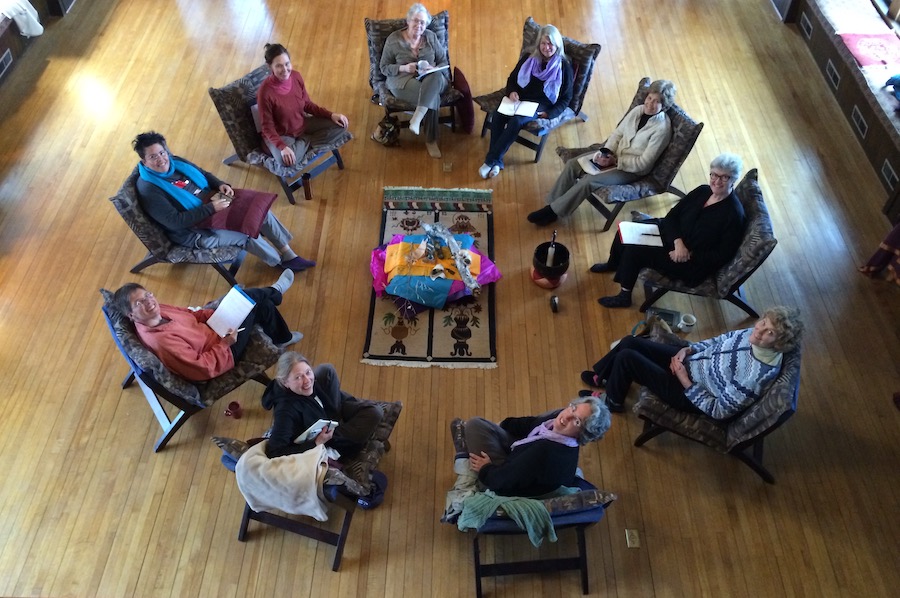 Dharma Dialogues Guest
The Council on the Uncertain Human Future is a space of deep collective engagement with the unprecedented changes transforming the Earth, our only home. It is a collective mindfulness practice and a nourishing emergent path for these times.
The Council process itself is both an ancient and new way of human interaction. Practiced for millennia as a process of discernment, it can nurture community and give rise to collective wisdom and insight. In the CUHF, members engage in a process of honest listening and reckoning with the realities of the climate emergency, and the societal constructs through which it emerged. By coming present and following a simple arc of questions, we constellate a shared understanding of where we are and why it is happening; the psychic and emotional impacts of that knowing are held collectively. Gradually, presence and trust deepen among participants, allowing for insight, humility, vision, courage, and community to unfold.
Launched in 2014 among a circle of distinguished women with strong commitments to climate issues, it has grown to be an international network of almost 500 members, located in higher ed, regional circles, non-profit organizations, and more.
The Council on the Uncertain Human Future is funded by the Christopher Reynolds Foundation and the Henry J. Kaiser Family Foundation.
Learn more of the practice stream, films, readers, and other resources at https://councilontheuncertainhumanfuture.org